He believes he has "built a better mousetrap" for wandering detection and notification.
Recently I met Steve Salmon, Chief Executive of the UK company, Lok8u. He believes he has "built a better mousetrap" for wandering detection and notification. His system is designed for families with members who are at risk to wander – specifically seniors with dementia and children with autism. However, he is also looking for ways the technology can be applied by the home care and assisted living industries.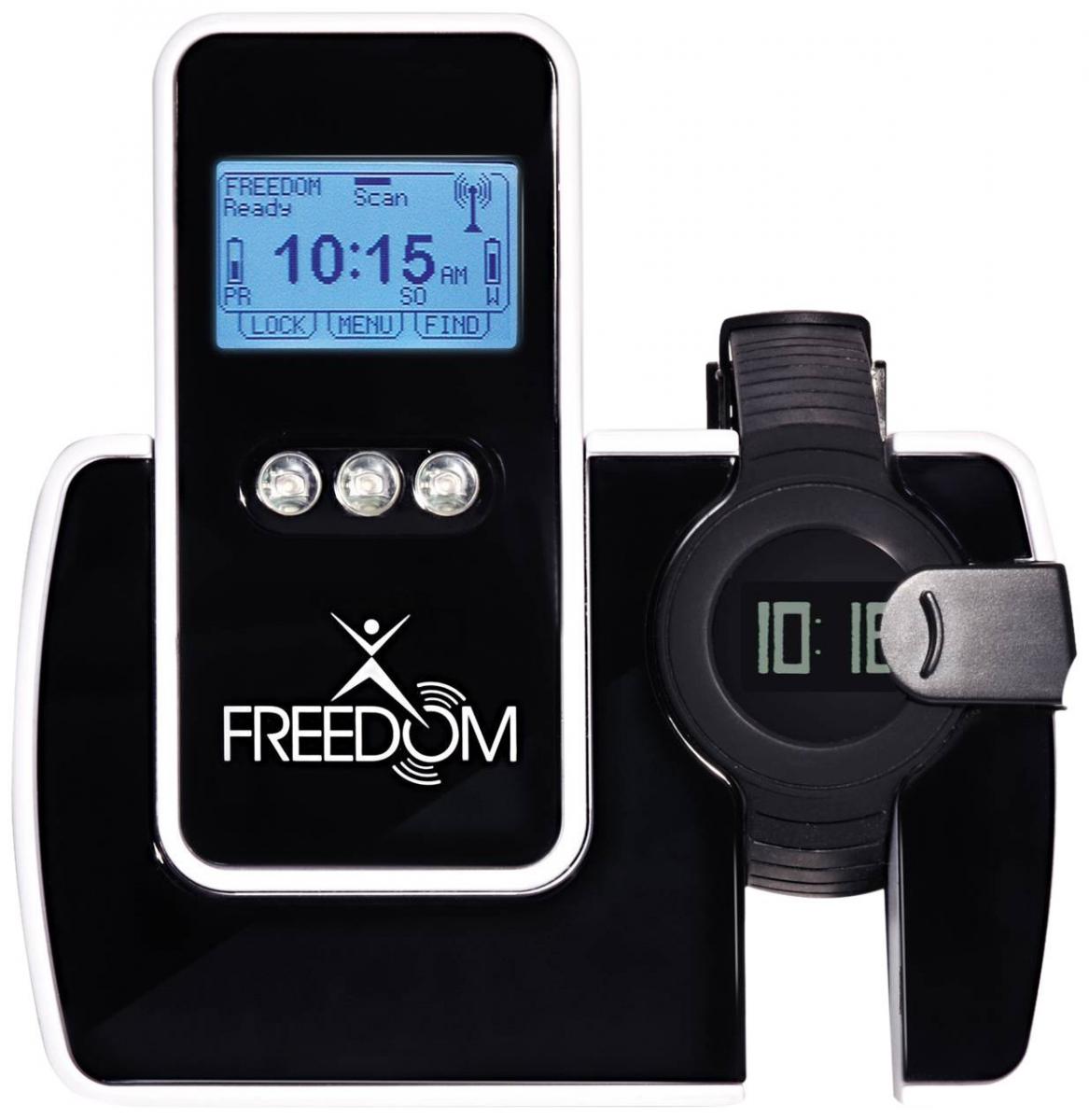 His personalized system, which he calls "Freedom," consists of a wristwatch and receiver that employ both cellular signals and radio frequencies. Users set a "safe zone" centered on the receiver – within 35 yards inside and 85 yards outside. The receiver, which looks like the base of a wireless telephone, is portable, allowing a movable safe zone up to 100 yards from the watch. If the person wearing the watch steps outside the zone, both an audible and visual alert are set off.
How It Works
Notification begins within 30 seconds. A parent, caregiver, other designee, or call center immediately receives a text, email, or call informing them of the departure and providing information about the wearer's location.
Using a Smartphone or computer, those notified can access Freedom's web-based portal from anywhere in the world to track the person's movements and see his or her location in real time. The technology is even able to identify the mode of transportation, if the person is not walking.
"With the Freedom watch," Mr. Salmon stated, "families do not have to 'discover' that their at-risk loved one is missing. They are immediately notified anytime he or she leaves the safe zone. They're spared the emotional upheaval and stress of waiting and wondering. They know where their loved one is and can quickly decide what action to take given the circumstances of the specific occurrence."
The Freedom wristwatch tells the time, has a lockable fastener, and contains a built-in panic button. If a person who is monitoring a wearer types on their Smartphone "wru," they'll receive a return text indicating the wearer's location.
Additionally, Lok8u and the National Silver Alert Program, a free online registration service for senior citizens and individuals with Alzheimer's, Autism, Down's Syndrome, brain injuries, or other cognitive disorders have formed a global alliance that allows caregivers to store vital personal, medical, health, and caregiver information that can be easily accessed in the event of an emergency.
Battery Life
Mr. Salmon's product has received 5 patents and he noted that these improvements helped solve two of the biggest complaints he heard in the initial development of Freedom. "First," he said, "we're able to maintain continuous connectivity inside and outside by employing both radio frequencies and cellular signals. And second, when in proximity of the receiver, the long-life rechargeable baterry doesn't need to be charged for 30 days."
Detailed information about the company is available at at lok8u.com. The Freedom watch is engineered to meet standards that allow it to be designated a medical device. As a result, many long-term care insurers and Medicare waiver programs cover its cost. The device has received Medicaid approval in 12 states thus far and is being distributed in the U.S. by RM Medical Sales. Mr. Fred Stapleton represents RM Medical Sales in northern California and can be reached at 916-317-8070.
Pricing and Stuff
According to Mr. Salmon, "Retail stores are screaming for wearable tech devices." He has secured contracts with Walmart, Sam's Club, Best Buy, and Costco. The system, once registered, is ready to use out of the box and the company expects to have a demonstration model available this summer.
The price is $250 for the hardware and $30 per month for service; comparable, Mr. Salmon claims, to the average annual cost of about 4-1/2 days in assisted living. "If a family can postpone placement for months or even years, think of the thousands of dollars they'll be saving," he said. "This reduction in health care spending and utilization of services is going to become even more vital as Baby Boomers age."
How do you handle elopement at your community? What efforts are standard for locating a wander? Would wearable locator technology help?
Pam