Admit+ streamlines the admissions process in senior living communities into a simple, easy to follow digital process. Its smart, automated forms tool and family portal offers a number of ways to put the residents and families first and protect your organization against errors and omissions.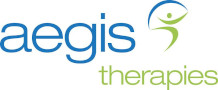 As one of the nation's leading providers of contract physical therapy and wellness services, our professionals apply proven techniques to help patients move through life to increase their freedom and independence. Aegis has over 900 partnerships in 40 states and more than 8,400 employees providing long- and short-term therapy services.
Caring.com is the leading website for senior living providers . . . because it is the leading website for family caregivers who are seeking information and support as they care for aging parents, spouses and loved ones.

Over the past 20 years, Eldermark has become the leading Electronic Health Record (EHR) and healthcare technology solution for the senior care industry—and for good reason. We don't offer piecemeal healthcare management solutions. Rather, we partner with senior communities to develop a comprehensive, mobile-friendly healthcare so

As baby boomers age, more and more are looking to either plan their own retirements or are in need of assistance for their elderly loved ones. There's no question that this is a market that will only get bigger in the coming years. Unfortunately, we know the marketing methods currently available for the Senior Living communities have their limits when it comes to quality. We're here to change that.

OneDay for Senior Living is a technology application for communities wanting to capture their resident's stories, quickly and easily. A service that helps foster meaningful relationships with residents, create a unique differentiation to drive occupancy, and increase close ratios for clients.
For more than 40 years, Philips has advanced the technology to keep seniors safer. Philips is dedicated to providing the best safety, wellness, and management solutions for senior living communities, residents, and their families. Our senior living solutions include both traditional e-call systems and state-of-the-art platforms.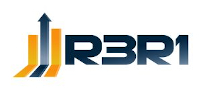 Increase revenue and decrease customer acquisition costs by enrolling in the R3R1 sales training program. Learning the R3R1 formula will give you better sales results – it is that simple.

Residential Assisted Living is THE explosive investment opportunity for the next 25 years. Learn how to capitalize on this "mega-trend" and gain "mega-cash flow". You will have financial stability unmatched by any other investment or business vehicle available.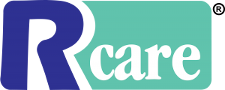 RCare is a global provider of wireless nurse call and personal emergency response systems for the entire spectrum of eldercare and senior living. RCare believes providing the best eldercare means putting the best technology into the hands of top caregivers.

RealPage® Senior Living is an integrated web-based solution that streamlines the care, community and marketing management for assisted living, independent living and dementia care communities. Our comprehensive solution includes a variety of software and services that enable users to manage communities efficiently, improve quality of care and maximize census.
SafelyYou

 provides a technology enabled care program which has shown to reduce falls by 40% and emergency room visits by 70% in memory care. 

SafelyYou

 stemmed from UC Berkeley's Artificial Intelligency Research Lab – one of the top 5 AI research groups in the world.

Sage Age is a highly respected leader in senior living strategic marketing and sales consultation services. Proven experience strengthened by strategic marketing and sales excellence, creativity and a proactive approach provides our client partners with successful marketing and sales efforts. For over 20 years, we have partnered with senior living lifestyle clients who desire to efficiently and effectively assess, introduce, market and ultimately successfully achieve desired sales and occupancy goals.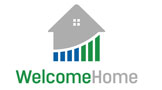 WelcomeHome's mission is to provide the best CRM platform, tailor-made for the senior living operator, to help sales and marketing teams achieve higher conversion rates and better community economics.

Established in 1984, Yardi® develops and supports industry-leading investment and property management software for all types and sizes of real estate companies, including senior living providers. The Yardi® Senior Living Suite eliminates the gap between senior living property management and clinical services by managing resident care, marketing, leasing, CRM, finance and operations on a web-based software platform hosted by Yardi in the cloud.