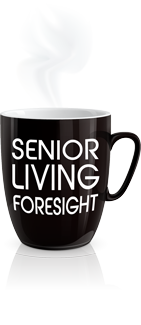 As a media publishing site, Senior Living FORESIGHT is dedicated to improving care delivery by helping operators and providers increase occupancy, reduce turnover, and create culture. Our partner program provides vendors with a content marketing platform to communicate value to the industry. We offer content creation and distribution to help with branding, name recognition. and lead generation.
There are 6 fundamental principals behind Senior Living Foresight
We are Not Primarily a News Source
There are already several great free and paid sites that provide current senior living news, we are more focused on asking two questions: 1) What does it mean? 2) How will it impact the industry?
We Question Everything
The thing that gets industries and businesses into trouble more than anything else is assuming the way things worked before (something that may in itself be an assumption that is not true) will continue to work. We ask hard questions and tackle difficult issues.
We Love Comments
It is of course great fun to get comments that agree with what our writers say, but we love contrary positions even more.  It is those comments that make the industry better.
We Don't Moderate Comments
If you write a comment it will get published (unless of course it is SPAM and we have a pretty good filter for that.) Since we published our first article we have not removed more than one or two comments and never removed a comment because the opinion was contrary.
We Are Curious People
All of the regular writers are very curious people who know they don't know it all.  We are always learning and challenging our own assumptions.
We are Not Perfect
Because of this we welcome comments, suggestions and criticisms and corrections of typos.
Finding Your Way Around
There are currently six content areas at Senior Living Foresight.
Featured Articles
Featured articles are mostly original content written specifically for Senior Living Foresight  Though occasionally we will republish an article we really like from another site (always with permission).  We are currently publishing seven to twelve featured articles per week.  Unless the article is an announcement the ability to comment will always be turned on.
Conversation Videos
We have become big fans of video.  We spend a lot of time talking to great senior living professionals in from of the camera.  Many are turned into articles, but all.  These are some the the best.
Videos We Love
These are videos that others have created that we think you will enjoy.  Many of them are videos that were produced by readers in their senior living organizations.  If you have something you think we should be including please let us know.
Our Tribe
These are videos of readers who talk about why they read Senior Living Foresight.
Banner Ads/Partners
Part of what makes Senior Living Foresight work is a group of partners that provide products and services to the senior living industry. The way or partner program works is that we periodically write articles that talk about how our partners help improve the lives of seniors by helping senior living providers do a better job of serving seniors.
As we write these articles the goal is, of course, to promote partners but also to give you ideas that will assist your business even if you never use the partners' services or products.
If you are a vendor and are interested in becoming a partner email Steve Moran
Job Board
If you are looking for a new position this is the place to go.  If you have an open position we would love to have you post it here, because Senior Living Foresight is being read by some of the finest leaders in the whole of senior living.
More On Commenting
While we welcome all comments there are a few common sense rules we ask everyone to observe:
No content that is obscene or offensive.
If the content is completely unrelated to the discussion. This means blatant unrelated product or service promotion, it will be removed. We call this SPAM of course.
Privacy And Use of Your Personal Data
Senior Living Foresight has an active database that may contain limited amounts of personal data. Here is what you should know about that list and how it is used:
The data may contain, the following information: A. Your first and last name B. Your organization C. Your Title D. Your email address.
We normally email notification of updated content to the entire list every USA business day.
We will occasionally send additional emails on behalf of Senior Living Foresight or on behalf of a sponsor, meaning we are paid to send the email.
We will never sell your information to another organization.
You are able to unsubscribe from that list from any email we send you, using the unsubscribe link at the bottom of the email.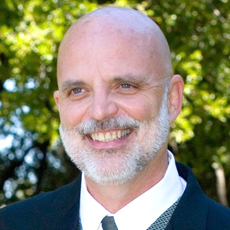 Steve Moran
The Blog Publisher
My name is Steve Moran and I publish Senior Living Foresight and speak on the senior living industry and the broader aging economy.  I live in the Sacramento, California area.
I stumbled into senior housing in the 1980s shortly after graduating from college.  I have developed and operated a number of assisted living communities and multiple levels of care campuses.
I took a 10-year detour into the world of high tech but returned to senior living in 2011.