Every Skilled Nursing Facility provides rehabilitation services to residents. They provide these services for at least three reasons:
It is good for the residents, meaning that it improves the quality of their lives and increases their ability to function and remain independent.
A strong rehab component can make a measureable positive impact on improving and maintaining census
State and Federal regulations require it
Therapy in Senior Living/Assisted Living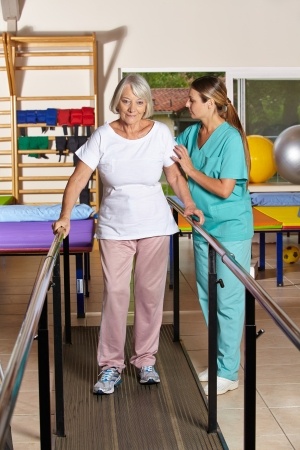 A comprehensive therapy and wellness offering in senior living can provide huge benefits for residents and the communities. Benefits communities are experiencing include:
As resident age, they frequently become more sedentary. This means they lose muscle tone and dexterity. While some of this is an inevitable part of the aging process, in many cases the process of decline can be significantly decreased. Senior living communities with robust therapy and wellness programs are well positioned to help residents experience major gains in physical health.
Better physical health always improves emotional health.
Better resident physical health increases longevity, which in turn maintains occupancy and helps reduces marketing costs.
When residents feel good; feel healthy, they require less assistance with activities of daily living. This allows communities to either reduce staffing levels or, even better it, frees up staff to spend time interacting with residents in more meaningful ways.
Having a therapy and wellness program in your community results in more interpersonal interactions for residents at no cost to the community.
All of these benefits accrue to improving word of mouth marketing in your local marketplace.
To make this all work well for you and your community, you need the right therapy partner. We are pleased to announce that Aegis Therapies is now a Senior Housing Forum Partner.
Aegis currently provides therapy and wellness services to nearly 1,400 senior living/post-acute communities improving the lives of seniors. They have deep expertise making this work well for communities and residents. Over the coming months, we will be telling stories about how Aegis is working with communities making their residents and their business, better, faster, and stronger.
Steve Moran