I can only imagine how cool it must have been for line staff to get to spend a few minutes with the top leadership of the company
A few weeks ago Shannon Ingram of Caring.com, a Senior Housing Forum partner, and I spoke on reputation management at the Massachusetts ALFA convention. I took advantage of this east coast trip to visit some communities and meet with some senior living leaders.
Over the last several I have developed a friendly relationship with Bruce Mackey, CEO of Five Star Senior Living. We had originally made plans to meet at the ALFA conference but he ended up not being able to make it. Finally we connected by phone resulting in an interview that was published in in July, 2014.
When we planned to meet while I was in Boston, Bruce suggested we tour The Gables at Winchester. When I got to the community Bruce had also invited Scott Herzig, Five Star's Senior VP and CEO. As you can imagine, taking the tour of one of their flagship senior living communities with the two top senior living executives meant a near perfect experience.
When The Big Bosses Come Calling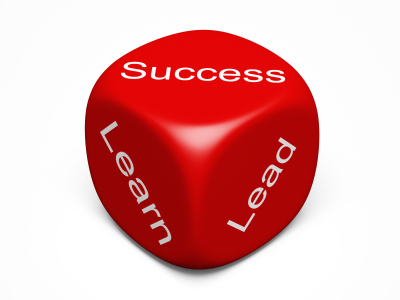 Many years ago when I worked in the Silicon Valley chip industry I called on a small but strategically important branch office of a high flying technology company (one that, when it went public, made almost every single employee an instant millionaire). By happenstance, this little branch office was expecting a visit from the flashy, volatile, high profile CEO.
It was orchestrated like crazy. They flew in special coffee beans from the corporate office. There were carefully vetted staff standing by to greet him at the door, take his coat, get him coffee or snacks. There were people with walkie talkies standing out by the roadway to give an early warning that he was almost there so that all would be ready when he stepped out of his limo.
It was crazy ostentatious, obscene and all but unbearable to watch. A year or two later, I watched with some satisfaction the downfall of this same executive.
The Five Star Differences
My experience with Bruce and Scott was the exact opposite of my Silicon Valley experience. I got to watch as they took time to chat with and get to know line staff and local staff. As we walked through the community, we stopped to look in on a resident apartment that was being renovated and there was a discussion between the executive director, the director of maintenance and Bruce and Scott about what else they could do to create an ideal experience for the resident moving in and as they continued to upgrade the community.
The Little Things Pay Big
I can only imagine how cool it must have been for line staff to get to spend a few minutes with the top leadership of the company (and it was a cool thing for me too). These walking around adventures by top leadership that include little one-on-one encounters with individual team members who generally expect to never even be noticed by top leadership make a world of difference for the team members and staff.
Steve Moran