By Steve Moran
I booked a room on the web at the MGM in Las Vegas for a conference. Then I decided I wanted to come in a day early. No problem right? 
Simple!
Clicked on the link to my reservation which yielded this: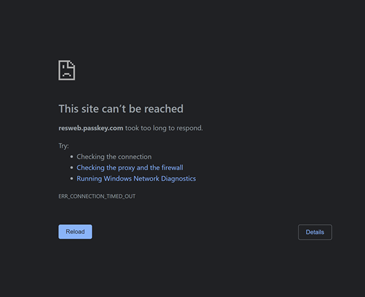 Frustrating, but should be fixable with a phone call. After holding 45 minutes, I gave up.
The next morning, after a wait of 30 minutes, the reservation agent said, "Sorry I can't change an event registration, but I can make you a new reservation for two nights."
WHAT?
Finally, after calling back the concierge, complaining, getting transferred to the front desk, complaining, and being transferred to the local reservation person, the goal was reached.
That's Hospitality?
While I get that hospitality folks are trained to be nice, they are mostly trained to behave no more pleasantly than other service workers. But ultimately they have the same rigid mindset that says, "If the rules allow me to do it I will," otherwise I slap a smile on my face and say no.
They seem to have no better sense of saying, "Let's figure out a solution where everyone wins and the customer, the resident, is delighted." I have experienced this over and over again with hospitality staff. In truth, people's needs are complex and they need someone serving them who is compassionate, understanding, and solution-oriented, rather than rule-oriented.
Even Though Fixed . . .
I was sure my hotel problem would cost some additional dollars to fix and it did. No complaint about the extra cost. But even given that, it was clear the reservation person I talked to begrudged my request. He was punctilious, apologizing for my hassle, but it was clear it was just his script and not genuine.
I simply don't get the fixation with this class of employees in senior living. We can in fact do better than what I experienced.