By Steve Moran
A few weeks ago I was scrolling through TikTok and came across this:
After watching it, I took a look at the number of views and was blown away. The first one I watched had something like 96,000 views, thousands of likes, and dozens and dozens of comments. Then I scrolled her account and discovered she has only been posting on TikTok for a few months. She has more than 37,000 followers, 1.3 million likes, and thousands of comments.
Recently I had a chance to talk to the creator, Sarah Neal. She is the senior life enrichment director at The Village at the Triangle, an Aspenwood community. She is as engaging and passionate about her work in person as she is on camera.
What is really crazy cool is that she has only been posting videos on TikTok for about four months.
Most Remarkable … "I Want a Job Like This"
If you take a look at the comments, you will discover there are a whole bunch of people who would love to have her job. Take a look: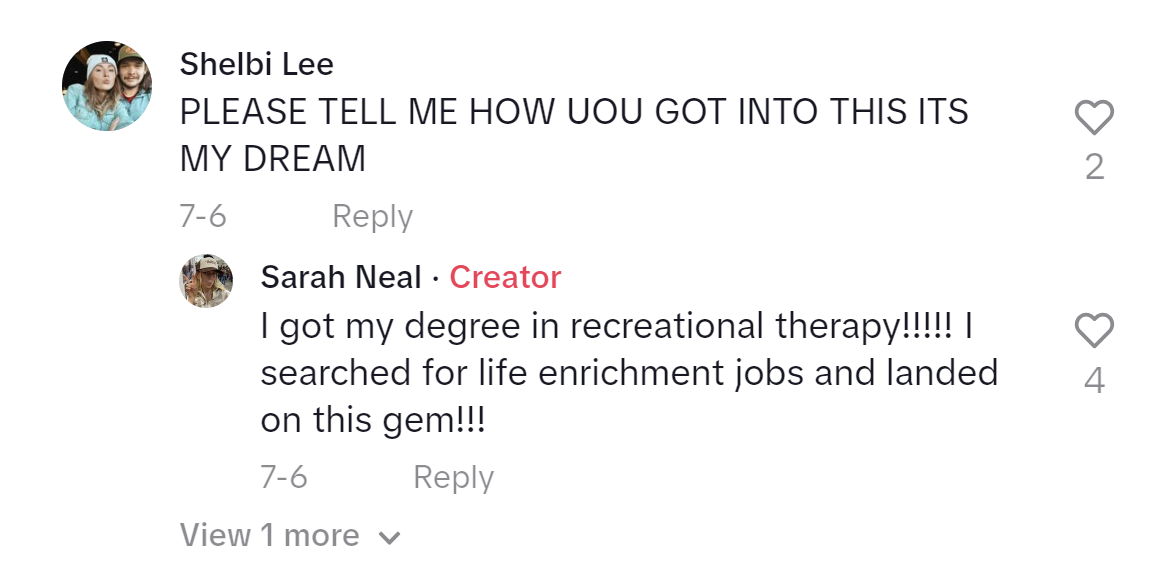 The Big Lessons
There are two huge lessons here. The first is that we have to get the work culture right. We have to create a work environment where the day-to-day feels like something special. The second is that when we tell the story right, people long to work in senior living. This is a great example of that kind of storytelling.