The overarching concern I and other have expressed is that Brookdale would favor short-term shareholder value over residents, family members and team members.
Over the last couple of months I and a number of industry publications have written about how a New York-based investment group was encouraging Brookdale Senior Living to make some transactional changes as a way of boosting shareholder value and how Brookdale has responded to those challenges. The overarching concern I and other have expressed is that Brookdale would favor short-term shareholder value over residents, family members and team members.
Unfair Thinking
A couple days after I published the article titled Brookdale You Are Breaking My Heart I got a call from my friend Julie Davis, VP of Executive Communications at Brookdale, expressing some frustration with that particular article in two areas:
That I did not get the appointment of new board members quite right (only one was suggested by Sandell), the other was someone Brookdale had already been considering for the board.
That I was suggesting that Brookdale would do anything to put residents or team members in a risky position.
It was an extremely friendly conversation with zero pressure to do anything including even the correction (which has been done). Because I am all about the conversation and believe different viewpoints have great value and that all sides (within reason) deserve a hearing, I suggested we do a follow-up article that very specifically addressed Brookdale's position relative to doing what's best for residents and team members.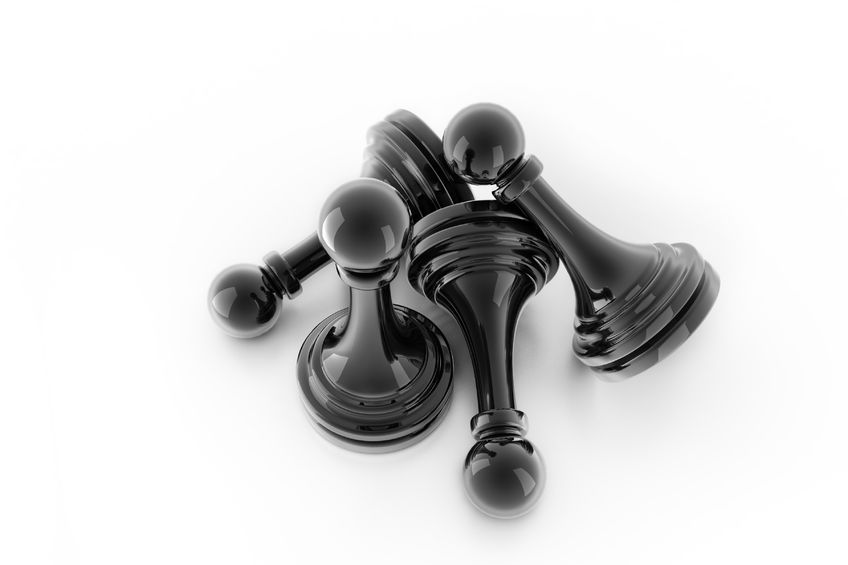 The Working Framework
This past Friday, May 22, 2015, I spent some time on the phone with Andy Smith the CEO of Brookdale and Julie. There was a single ground rule for the conversation that was reasonable and legally necessary because Brookdale is a public company. Nothing in our conversation could or should be used to infer or convey any intent to do or not do any transaction or series of transactions.
Nothing Has Changed
I did my first interview with Andy Smith in May of 2014 in which his overarching message was this:
"The Brookdale leadership believes that their current associates and those joining from Emeritus have a deep heart for serving seniors. That Brookdale management

must exist to empower and strengthen that passion. This means the corporate structure has to be designed as a set of tools and resources that allow their associates' passions to soar."
In this interview he said nothing has changed since that time. The mission of Brookdale continues to be to serve residents and families and allow associates to excel in making this happen.
Duty
Andy described how the management team and the board has an on-going duty to evaluate how the company is organized, including transactional stuff, and are focused on creating value for the company's shareholders and acting in the best interests of the company and its shareholders. This takes place looking at the best interest of three key core constituents:
Enduring, as opposed to event-based, shareholder value
The best interests of team members
The best interests of residents and their families
In Andy's view Brookdale's successfully fulfilling its mission continues to be the foundation to creating value for shareholders. Therefore these three responsibilities are completely congruent and all management directional decisions, transactional or otherwise, are made with the goal of enhancing those three areas. He got even more emphatic about this saying, "Brookdale management will never take a position that will put residents, families, team members or shareholders in a weaker position."
Does Real Estate Matter?
Today, around 60% of the communities Brookdale manages are owned by others. In terms of the three stakeholders above, whether in a managed, leased or owned community, Brookdale is providing quality service to residents. They would likely never even know the difference. From Andy's point of view, who owns the real estate should be of only passing interest; if residents are served well, if team members are served well, if shareholders are served well then real estate ownership should be unimportant.
A Final Note – Steve Moran Commentary
Through this whole process I have pondered the question: does the real estate matter? There are many very successful businesses that operate almost entirely in rented space . . . large retail chains, Starbucks, some fast food companies, so it is not unfair to believe owning real estate should matter little. We have even seen companies that owned all their real estate crash and burn.
Through all of this it is also important to note that while Brookdale has added some new board members and made some other governance changes they have not made any substantive changes, such as spinning off significant portions of the owned real estate to one or more REITs. Regardless of how things change in the future it is worth knowing that Brookdale has demonstrated and continues to demonstrate they are keeping the interests of residents and team members at the forefront.
There you have it.
Steve Moran