that the product "was one of the best investments I've made . . .
In 2003 – already a dozen years ago but, at least, 24 in tech years – I had a client who was an early adopter of technology. At that time he was already using a marketing tracking database in his assisted living communities and doing online advertising. Also, for over a year, he had been using a software system that allowed his caregivers to track care as they delivered it onto a hand-held device.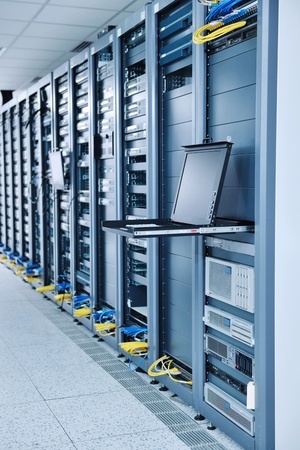 My client liked their product so much he asked me to produce a marketing video for them – and he paid to have it done.
We got him on camera telling other senior living owners that the product "was one of the best investments I've made . . . The management team has better decision-making tools and we're capturing a lot more revenue that we're legitimately due . . . We are able to focus more attention on our overall goal – ensuring that our residents enjoy the quality of life they deserve!"
Technology that Serves
I was recently talking to Jim Rubadue who is with OnShift, a Senior Housing Forum Partner, about how technology can be one of the "best investments" a senior living community can make.
OnShift provides an online technology platform that allows senior living communities to very efficiently manage the whole staffing process. That eliminates time consuming, frustrating paper or spreadsheet-based manual systems and it gives managers visibility into staffing within and across their communities.
An Example
Jim described how a skilled nursing facility they were recently working with was using a spreadsheet-based system and found that it was time consuming to create new schedules.
Even worse, the schedule would be created and some team member (or often more than one) had personal needs that required a change. It took hours for them to fill the shifts and they found that they were paying more overtime than they wanted to or should pay.
Finally, a manual system provided essentially no ability to look back at what had occurred. There was no way to proactively make changes to control costs. They also found that because the manual system was so hard to make changes to, it created tension between supervisors and team members.
This particular SNF reports they now spend, as little as 20 minutes to fill open shifts and that care managers spend half the time on scheduling as they did before using OnShift's scheduling software. They have visibility into staffing issues, such as overtime, before it occurs so they can make adjustments to control costs. In addition, making changes to schedules online can be as simple as the click of a mouse. Employees like the ability to manage their schedules online or right from their mobile phones.
OnShift customers are more productive as they have more time for what matters most – spending time with residents. They pretty typically play out what Steve Ballmer, businessman and former Microsoft CEO, believed:
The number one benefit of information technology is that it empowers people . . . It lets people be creative. It lets people be productive. It lets people learn things they didn't think they could learn before, and so in a sense, it is all about potential.
How are you using technology to be more efficient in serving team members, residents, and resident families?
Pam