One of the reasons senior living communities constantly feel occupancy challenged is that they mostly operate in island like isolation
Last month I published an article titled: Even The Small Guys Need Love that was based on a conversation with Paddu Govindaraj, the founder of Carevium, a Senior Housing Forum Partner. Carevium is focused on providing a comprehensive cloud-based suite of tools for small senior living communities including resident evaluation and tracking, medication tracking, billing, CRM, and other modules.
In that article we talked about the importance of small assisted living communities in the senior living marketplace. As our conversation continued we got to talking about why every large assisted living and independent living community should have close relationships with a handful of 2-20 resident assisted living communities.
The Isolation Challenge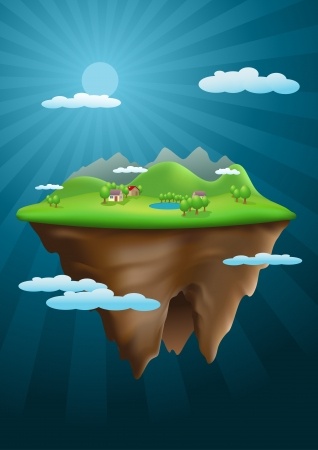 One of the reasons senior living communities constantly feel occupancy challenged is that they mostly operate in island-like isolation. They are islands that are easy to visit and fairly easy to leave, but nonetheless, not really part of the broader marketplace community. The good news is that this is beginning to change. Paddu and I are seeing a number of large senior communities work hard to be the trusted resource for all things having to do with caring for elders.
Developing relationships with small "Board and Care" style senior living communities can be a valuable part of that process.
Big Payoffs
Here are three reasons these communities could be important to you:
There are going to be residents who don't do well in large senior living communities

but would thrive in private home-style communities, therefore you need to have a ready relationship with several of these that you are certain will do a great job. In some cases, this could be a referral before a move-in takes place. In other cases, you might find a resident who just fails to thrive in your environment.

You are going to have inquiries from prospects who just plain can't afford what you have to offer

. Many times these small cottage-like care homes will take residents with very limited resources. It, again, becomes really important to make sure you are referring to high quality providers.

They will send you residents

. From time to time, these small homes will receive inquiries from prospects they can't serve, either because they are unable to provide the same kind of program and services that a larger community offers or because they are full. These relationships become one more low cost/no cost referral source.
Having these relationships will make you both a trusted and valued member of your marketplace community. It will mean you will serve residents, prospects, and families just a little better.
Do you have either success or horror stories about working with small providers?
Steve Moran