The night my husband told me that I was going to be his wife, he stopped at the drive through at Taco Bell
The night my husband told me that I was going to be his wife, he stopped at the drive-through at Taco Bell on the way home. We hadn't dated and we had been at the beach with a group of friends when he had asked to talk with me. After his declaration, he was taking my roommate and me home and stopped off at the Mexican food chain. So, in a way you could say that Taco Bell has been a part of my history for nearly 20 years. I don't eat there all that often these days, but I do have a bit of a soft spot for the "Bell".
An 80-Year-Old Daughter's Tale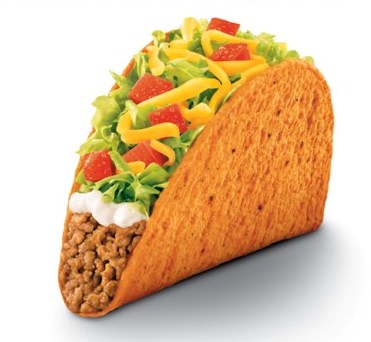 But now after all these years, I once again find myself with a renewed affection for this restaurant; this time is not because it accompanied a declaration of impending intention to marry, but because of their celebration of a 101-year-old woman.
I met a lovely woman who came for a visit our community several weeks ago. At eighty years old herself she was active, vibrant and heartily engaged in life. Then she shared something even more remarkable with me: she and her brother were the primary caretakers of her 101-year-old mother. It was fascinating to listen to how they had taken on the responsibility of ensuring their mother was able to stay at home and be well cared for; her brother lived in the home with her and cared for her during the week and she took her for the weekend.
A Taco Bell Celebration
As she was chatting away she happened to mention something about Taco Bell throwing her mother a birthday party. Curious, I asked her a few more questions to clarify. I had indeed heard her correctly. A local Taco Bell in Escondido, California, that they frequented had thrown her a celebration for her 101st birthday.
On one of their visits to the restaurant one of the staff was talking with she and her mother and she mentioned her mother was turning 101 very soon. That employee told the owner of that location and they contacted her to ask if they could have the honor of feting her to celebrate this milestone birthday. They selected the date, and even asked how many people they'd like to invite. They settled on 50 and preparations were underway.
The story was fascinating; after all how often do you hear about a restaurant, much less a large corporation, offering a customer a party? Even less heard of would be such an event for a senior. I was having a hard time imaging that this really did happen as she as describing, but then it got better.
She had pictures
She pulled a pack of pictures out of her purse and handed them to me to take a look. The owner and staff had decorated the restaurant, there were streamers and balloons, food, a giant two-tiered cake adorned with the famous Taco-Bell dog, and many adoring family and friends assembled to wish her well. It was an impressive display of kindness and a beautiful tribute to a woman who had lived more than century.
A Thank You to the Bell
Taco Bell didn't have to do any of this; they are, after all, a business, and they don't survive without making a profit. But what this franchise owner recognized is that sometimes, the profit isn't always about the money. It's about honoring remarkable people and recognizing their uniqueness. They paid attention to their customers and saw in an 80-year-old daughter and a 101-year-old mother something worth celebrating. And being on the receiving end of this story, I can tell you without hesitation that this gesture was one that will long live in their memories as one of the nicest things ever done for them.
Nearly 19 years after that initial drive-through at Taco Bell, they are once again in the forefront of my mind as they honor those among us who often do not receive the respect and deference they deserve. I'm thrilled that they honored this woman, and I've once again got soft spot for this fast food giant.
Well done Taco Bell — continue to Live Mas!
Leslie