By Steve Moran
I have written at least one article in the last few months about how to create better guest apartment experiences (read it HERE). I have had pretty good to awful experiences, but never once spectacular until this past week.
Attend or Not . . . CES
Four or five years ago, I attended CES, which is one of the largest conferences in the world, with more than 190,000 attendees. It was a grueling experience. Taxi and Uber lines ran 45 minutes to an hour. Hotel rates were high and crowds everywhere. Not anyone's fault but my own. I even managed to lose my cell phone in an Uber, which I did ultimately get back.
Since that time, I have attended 100+ conferences and I hoped the ground transportation had gotten better. Finally, in late November, I decided to request a press pass and, if I got it, I would pack my bags and head for Vegas.
I got the press pass and started looking at airfares and hotel rates. Flights were reasonable, hotels were not. In a stroke of genius (at least I think genius), I asked on LinkedIn if anyone in Las Vegas might have a guest room I could stay in for a few days. Almost immediately I got a response from John Cochrane, the CEO of HumanGood, offering me the use of a guest apartment at the Lifeplan Community Las Ventanas, followed by an email from the team at the community asking for the details of my trip. I knew from the moment the email conversation started, the experience was going to be terrific.
The Experience
Not only did they offer me a place to stay, they offered transportation from the airport to the community and from the community to the conference each day. Something that had way more than monetary value. They also offered lunch and breakfast.
When I got there, they were waiting for me, took me to the conference, and took my bag to the community where they put it in my room. I didn't get back to the community until 9 that first evening and they had communicated exactly how to get to my apartment after hours. It was amazing.
The next morning I had coffee and a great conversation with Doug Fleegle, the executive director of Las Ventanas. It turned out that he had been to CES on the first day and came away with some great insights. More on that later. 
Here are some photos: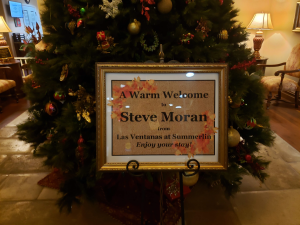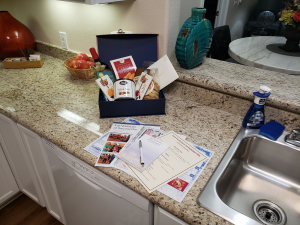 I couldn't even come close to consuming it all . . .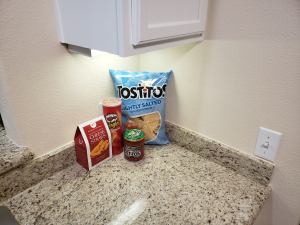 And there was more
And even more . . .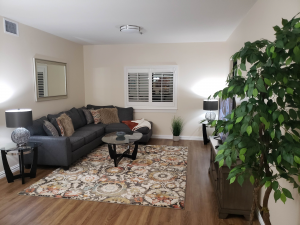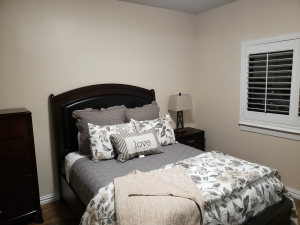 Right now I am doing a lot of reading and thinking about how brands like the Ritz Carlton and Zappos are focused on creating wow experiences for customers and team members. While I have been in thousands of senior living communities, there are less than a half dozen where I thought "I could live here." This was one of those communities. What is remarkable is that in the big picture what they did to was not hugely expensive, it mostly took thinking about what was needed to create a wow experience for me.
Do you want to create this kind of wow experience in your guest rooms? Check out our downloadable checklist HERE.