I will never forget my first NIC (National Investment Center for Seniors Housing & Care) conference. It was exciting and terrifying.
I will never forget my first NIC (National Investment Center for Seniors Housing & Care) conference. It was exciting and terrifying. I don't know, maybe like attending the Oscars. I knew it was one place where the leaders of essentially every single senior living company gathered to meet with a host of capital providers that were investing in the senior living space.
All Alone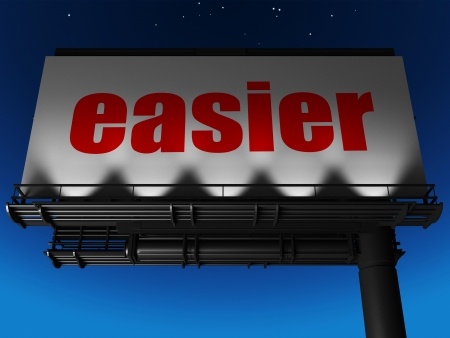 If we've ever met, you might find it hard to believe that my natural personality is very shy. This is not a terribly good personality trait for someone who needs to network with a lot of people. Knowing that attending the NIC conference could be an intimidating experience, I set a goal for myself to meet 100 new people.
While I didn't quite make that goal, I came close. I actually connected with more than 100 people and about 85 were first-time acquaintances.
Today it is much different for me and it is unlikely that I will ever hit that number again. I know many people which means I have fewer new people to connect with and at every conference I spend more time with people I already know.
An Admirable Dilemma
At the time, I thought I was a single lost sheep and that everyone else had this networking and connecting thing dialed in. Since that time, I have discovered that I was far from alone. There are many, many people who have had the same experience that I had.
Recently, I was talking with a friend who is a principal in an emerging, successful senior living company. I asked him if he would be attending the NIC 2015 Capital & Business Strategies Forum in San Diego at the end of March. He told me that he and his partners would not be attending this conference (which is right in their backyard).
This is an admirable dilemma for NIC because the conference is mind-blowingly successful. It attracts thousands of industry professionals and dozens of transactions worth billions of dollars are discussed there. When I asked, "Why," he said they found it difficult to meet the right capital providers which left them feeling frustrated. I have urged him to reconsider and here is why:
Alone No More
The Conference Planning Committee has heard and paid attention to this concern. NIC is an organization that is committed to helping quality senior living and post-acute care operators connect with capital providers. The upcoming conference will provide small and medium-size seniors housing and skilled nursing developer/operators with a solution to my friend's challenge.
There will be three one-hour sessions where 37 capital providers will "pitch" their financial solutions to capital seekers. The sessions will be held concurrently Tuesday and again on Wednesday and will be focused in three areas:
Development and turnaround financing
Mortgages and business loans
Equity, leases and other partnerships
The capital providers have been carefully vetted to ensure they are currently providing capital to small- and mid-cap senior living and post-acute care providers. These sessions will include an opportunity to arrange in-depth follow-up meetings.
You can download the NIC press prelease below which includes a list of the capital partners. As a further resource, I recently published an article written with the help of Capital One, a Senior Housing Forum Partner that describes in some detail what lenders want when developers/operators are pitching them a project.
Two Last Things
If you attend one of these sessions, I would appreciate being able to talk to you about it for a follow-up story.
I will be at the conference and if we have not met before, please look me up.

Steve Moran