By Steve Moran
Sevy Petras is the CEO of Priority Life Care. Prior to becoming an operator, she worked in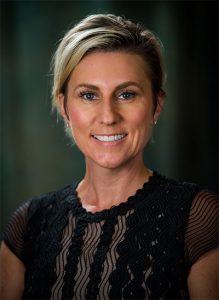 investment banking focusing on senior living and healthcare. Priority owns or serves as third-party manager for a number of assisted living and memory care communities. 
Their focus and expertise has been on buildings that require significant turnaround. That includes licensing, rehab, additions of specialty care units, and census growth.
As a family-owned and operated business, Sevy, her family, and the management team have worked to create a family-centric model that permeates to the building level.
1. What is the most important leadership lesson you have learned?
Your title is not what makes you a leader. Rather it is having the ability to put ego aside and admit when you need a lifeline, you don't know an answer, or you are wrong. There is no one to lead if you are alone. Being willing to surround yourself with those smarter or more experienced than you is a direct reflection of a strong leader.
I  have more respect for leaders who ask for help and admit mistakes than those who have to maintain the strong facade. There is strength in showing vulnerability. It is critical that our teams see leaders as humans.
2. What has surprised you most about being a leader?
The intimidation factor that comes with being a leader. As a leader, just my voice inflection or facial expression can have a huge impact on those we lead. At Priority Life Care we have a company-wide ethos where we never say someone works "for" me. I cringe when I hear people refer to me as "the boss", or hear people say "I write your check" or "I work for you". I always correct them to say we work together, and we are co-workers.
3. What is the best leadership advice anyone ever gave you?
The best leadership advice I ever got was when I was in my first job out of college in investment banking. The Managing Director had another associate training me on her position and found she was keeping important job skills to herself so that I wasn't able to fully function in the role.
What ended up happening was that she self-sabotaged her next career move because their plan was to have her train me to take over her current role so they could promote her. Instead, they promoted me and she stayed in her current position.

The lesson he wanted me to understand was that you should always be training your replacement so that you can create the space not for job elimination but job advancement.
4. When you are faced with impossible challenges where do you find strength?
I find strength in my team. Knowing that I have this amazing support system to troubleshoot, brainstorm, and then execute reassures me when I am wavering and checks me when I need to be brought back down to earth.
As an added bonus a lot of my team is also my family, knowing that we have each other's support is huge.
5. If you were to compare yourself with a historical, movie, or storybook character as a metaphor for how you lead, who would it be and why?
Oh, wow! I'm not sure I'm qualified to stand on the shoulders of any of those giants. But if I could be so humble as to compare my style or at least strive to emulate the leadership style of F.A. Seiberling, famous for co-founding the Goodyear Tire & Rubber Company in 1898.
Aside from the fact that he revolutionized the automobile industry with his patents and production of tires, and made Akron, Ohio, the tire/rubber capital of the world, I have always had such respect for the fact he didn't name the company with the family name (and it was a family business to start – him and his brother). He named the company for Charles Goodyear, who discovered vulcanization (the process in which rubber is manipulated to achieve improved elasticity, resilience, hardness, and weather resistance permitting use for tires), a man who had died penniless almost forty years before. Similar to what Elon Musk did for Nicola Tesla — but no one knows much of the Goodyear story.
— 
The Series: I am constantly stressed that I can't interview as many people as I would like. I borrowed this idea from a friend of New York Times writer Paula Span (with permission of course).