By Steve Moran
Colin Milner is CEO of the International Council on Active Aging and the founder of the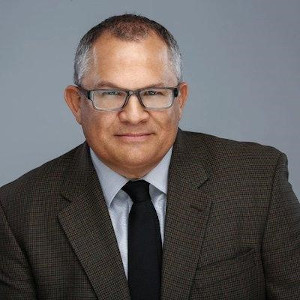 active-aging industry in North America. Milner is also a leading authority on the health and well-being of the older adult and has been recognized by the World Economic Forum as one of "the most innovative and influential minds" in the world on aging-related topics.
1. What is the most important leadership lesson you have learned?
Formal education does not mean you will be a great leader or great at what you do. Education is incredibly beneficial for any leader, but how and where you get that education may not be that relevant.
If you are passionate about what you do, believe in your cause and believe in yourself, and are willing to put in the effort when others are not, you can do and achieve what you thought was unthinkable. This is one of the reasons so many people who have participated in competitive sports do well in the workplace.
2. What has surprised you most about being a leader?
I never aspired to be a leader. Yet, from the age of 12, I found myself leading, including being the captain of multiple sports teams, an organizer of community services, leading multiple organizations and movements, and my own businesses. I was always driven by two goals: 1) improving on how things are done, and  2) Inspiring action.
3. What is the best leadership advice anyone ever gave you?
Pay people what they are worth. Let them do what they do best without micromanaging them and hold them accountable for the work they do. If you don't, chaos will ensue. At the same time, always be relevant while looking to the future. Remain lean, hungry, and have the ability to quickly respond to opportunities and challenges.
4. When you are faced with impossible challenges where do you find strength?
Believe in yourself, while seeking the counsel of others. When I played semi-pro soccer, I always believed that I would be able to overcome anything that was put in front of me.
Why? 
Because I spent years preparing for those moments. I kicked a soccer ball against a wall night after night in the freezing cold or summer heat, building a foundation I could rely on. It built on my confidence in my skills and abilities. I came to know I was capable of doing what needed to be done. I was able to achieve what was needed.
I tap into this same commitment in my life today. I know exactly what my mission is, and I have made sure I have the knowledge needed to support my strong personal belief in my capabilities.
This is not ego, it is preparation.
5. If you were to compare yourself with a historical, movie, or storybook character as a metaphor for how you lead who would it be and why?
What an interesting question. I think it would be a cross between General Patton and Mohandas Karamchand Gandhi. Both had conviction, vision, and desire. Both moved many people towards action.
Gandhi was so successful that he was unofficially called the "Father of the Nation" in India. Some people respond to one approach while others to another. These two combined offers the range of skills needed to lead a diverse group towards a common goal. 
—
The Series: I am constantly stressed that I can't interview as many people as I would like. I borrowed this idea from a friend of New York Times writer Paula Span (with permission of course).