By Steve Moran
Christy Van Der Westhuizen is the VP of Sales and Marketing at MBK Senior Living and has been a part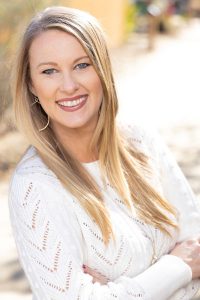 of the senior living world for 11 years. Prior to that, she worked as an assistant cruise director/social host (aka "Julie from The Love Boat") with Holland America Line traveling to 30 different destinations.
Her sales and marketing expertise includes utilizing innovative marketing techniques, cutting-edge digital advertising strategies, training teams in customer service/hospitality, creative database management, and impactful sales training.
1. What is the most important leadership lesson you have learned?
Authenticity is key, as is contagious enthusiasm. Find ways to celebrate even the smallest of wins!
2. What has surprised you most about being a leader?
How much I live and breathe for my team! I think about them day in and day out, wanting the very best for them. I never expected to adore the entire team the way I do! That's when you know you're in the right place.
3. What is the best leadership advice anyone ever gave you?
Get to know each person on your team personally. Care about them as people first. Get to know their families, their goals, and their dreams! You'll find you have a deeper connection and even better collaboration.
4. When you are faced with impossible challenges where do you find strength?
I recently read this quote and it has had a profound impact on my life. "The best way to cheer yourself up is to try to cheer somebody else up." – Mark Twain. In times of desperation and disappointment, I find the best way to make my own day brighter is to make someone else's day better.
5. If you were to compare yourself with a historical, movie, or storybook character as a metaphor for how you lead who would it be and why?
A cross between Elle Woods from Legally Blonde (no joke!) because she has unending optimism and enthusiasm, and Erin Brockovich for her unwavering tenacity and commitment to doing the right thing.