This is the start of a new series at Senior Living Foresight. I am constantly stressed that I can't interview as many people as I would like. I borrowed this idea from a friend of New York Times writer Paula Span (with permission of course).
Chip Gabriel is a principal at Generations LLC, a nationally recognized owner and operator of retirement communities. Chip has overseen the development and financing of 3,500 plus units, valued at over $500,000,000.
Currently, Generations owns and manages 5 communities with 1,473 units and 1000-plus employees.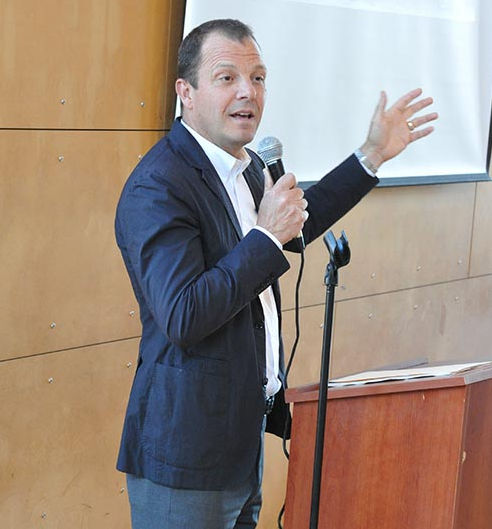 1. What is the most important leadership lesson you have learned?
Try to find the win/win for the people you are working with. Try to put yourself in others' shoes to understand where they are coming from.
2. What has surprised you most about being a leader?
I really don't think about being a leader. You have goals, get a plan, get the right resources, and execute a plan to be successful knowing that it NEVER goes exactly to the original plan.
3. What is the best leadership advice anyone ever gave you?
Love what you do, then it's not work.
4. When you are faced with impossible challenges where do you find strength?
You do all that you can, trust, and the sun ALWAYS comes up tomorrow. Health, family, and faith. That is what really matters.
5. If you were to compare yourself with a historical, movie, or storybook character as a metaphor for how you lead who would it be and why?
I like sports, and there are so many athletes who excel and do it with humility and it's always about the team's success, not their own success. Jack Ramsey, the late Blazer coach was always like that.