Staying socially engaged as you age adds to life expectancy
"Staying socially engaged as you age adds to life expectancy," says Eskaton COO Betsy Donovan. "It's one of the top benefits of living in assisted living and the main reason why many residents say they wish they had made the move sooner. They enjoy the daily activities and dining with others."
As senior care professionals, we strive to improve older adults' quality of life, but only a small percentage of people live in senior housing. Evidence shows seniors living alone can become isolated. Accidents or falls can limit social activities, which in turn can lead to loneliness. Research proves people in this situation have a higher risk of depression, heart disease, dementia, and premature death.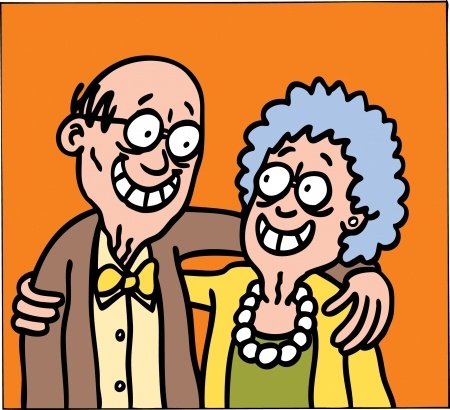 When walking into an assisted living community, you will often see residents congregating in common areas. They brighten up when staff walk by and greet them. "Their body language completely changes," says Donovan. "They smile and sit up taller." Many times the noise and activity reminds our residents of when they had a house full of family.
Beyond The Walls
"When a family member visits, you might see four or five residents gather around them," says Jennifer DeGaton, activities and memory care assistant at Eskaton FountainWood Lodge in Orangevale, California. "We hear residents say: 'I wish my family would visit more often.' That's why I think they grab on to us. We become like extended family members." There are devoted family members who visit on a regular basis, but with cognitive impairments, some residents may not realize how often family visits, leaving them with a longing to develop relationships.
Adult children in the sandwich generation can struggle with the obligations of working and raising children, which limits their ability to visit. Some may distance themselves because they wrestle with the decline of a parent's health. "It can be scary for family to see a loved one, especially when the residents doesn't remember their own child's name," says DeGaton.
"I've had family ask how often can they visit and when visiting hours are," says Andrea Manning, sales counselor at Eskaton FountainWood Lodge. There is a lot of education that goes into understanding assisted living. All the rights a parent had living in their own home are maintained in a senior living community. Eskaton's motto is: Visit anytime!
Celebrate Mom
Eskaton launched the 'Celebrate Mom' campaign to encourage adult children to spend extra time with their moms this Mother's Day. "And if you don't have a mom, find a neighbor or someone else who can benefit from the social interaction," says Donovan.
If you are a senior care provider, here are some ideas for your community to increase quality of life among residents and their families:
Mother's Day reminiscing circles: Both men and women enjoy telling stories about their moms. Favorite memories may be revealed such as Bill, 89, who remembered his mom the day he left for World War II. "She was very brave about it, she didn't shed a tear," he said.

Ask women who raised families: "What does Mother's Day mean to you?" and "What is your favorite memory?" Jot their answers down and share them with family.

Family night: For kids in elementary school, family night is a regular occurrence. Let's apply the same logic to senior living. Find activities that adult children and grandchildren will enjoy. Bring families in for an open house. Put resident art on display. They will be proud to show it off to their family.
For more information about Eskaton and the services offered, visit www.eskaton.org.
Lola Rain
Director of Social Media, Eskaton