I continue to believe the small assisted living model represents a radically new way of doing assisted living.
By Steve Moran
I continue to believe the small assisted living model represents a radically new way of doing assisted living and that if you are in the senior living sector it is worth paying attention to. I feel a bit like a lone ranger in feeling this because mostly when I talk to providers and industry pundits, they dismiss the residential assisted living model as being irrelevant to the big box or enterprise style of senior living for three reasons:
They are so small, they just don't really move the needle with respect to the marketplace — meaning they can't possibly impact the marketplace with respect to enterprise senior living.
It is not possible to scale them.
No institutional capital provider would be interested because the deal size for any individual site is way too small.
Except That . . .
Several weeks ago, someone I met at a digital marketing summit told me they knew someone who knew someone that had built a whole cul-de-sac of small home senior living communities in Tucson, Arizona. I started asking around and several other people said they thought there was something, but didn't know much more. I tried a Google search and came up with a goose egg.
However, it turned out I was going to be in Tuscon at the invitation of David Freshwater and Lynne Katzmann for an amazing one-day event titled "Painting a New Picture", to dream about what the next generation of senior living might look like. This invite intensified my interest in figuring this out. But it was not until I got to Tucson that I talked to Gene Guarino, the founder of the Residential Assisted Living Academy and a Senior Housing Forum Partner, that I got an actual name and location.
I immediately sent an email begging to come visit while in Tucson. The response was instant: "Come on over!" I grabbed an Uber and 35 minutes later was dropped off at The Villas at Houghton where Bobby Larson — one of the founders of Innovative Senior Living — was standing on the curb waiting for me.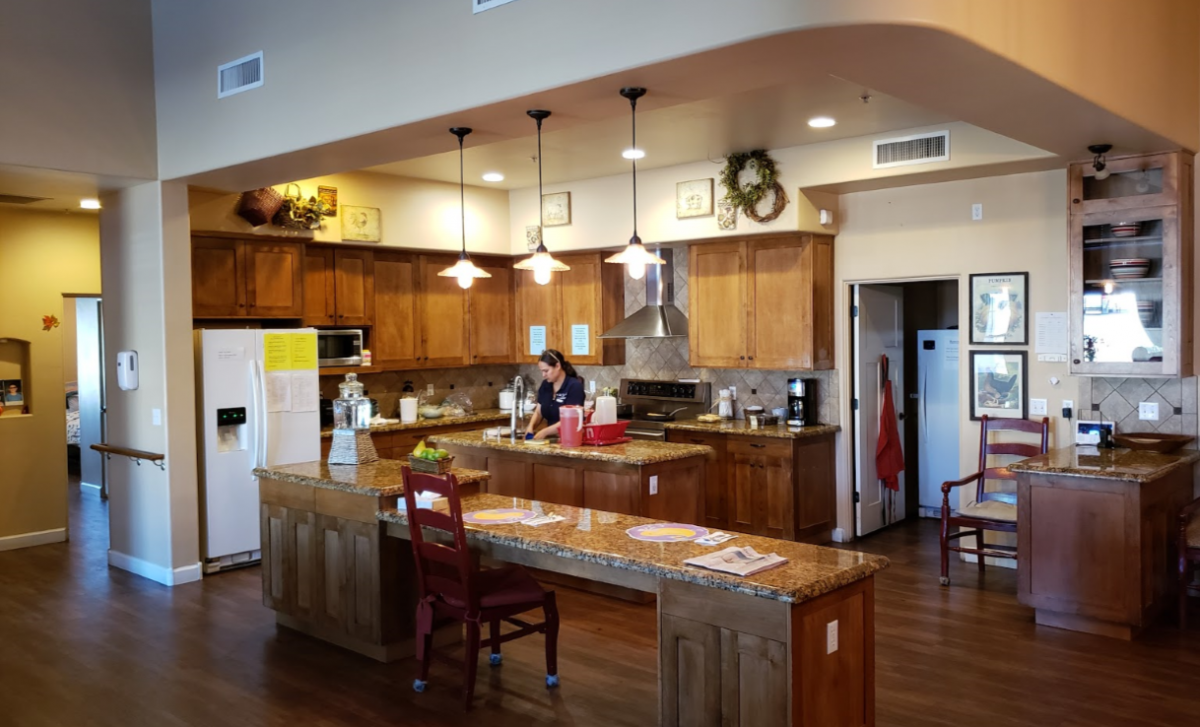 It is a Model that Rocks
They currently have three clusters of communities — each with 9 or 10 ten bed homes of about 6,000 square feet. Except for the monument sign at the opening to the cul-de-sac, you would drive down by it and simply think "nice neighborhood of single family homes" . . . which is pretty much what it is, except they were purpose-built to provide residential assisted living. Here are seven things worth knowing about what they are doing:
Each home has 10 resident rooms and each room has its own toilet and sink, but no shower. They found having showers in each room sounded great but did not work all that well. There is a large dining area, plus a smaller dining room, used primarily when families come to visit. Each house has an extra bonus room that is used for different things in each house, including a quiet room and a hair salon.

Each house has 2 staff members during the day, plus other support staff. At night there is one team member in each house, plus a floater and a security guard.

Each home is licensed separately.

During the development/fill-up phase, they build as they fill the last house that was built.

Clustering creates a neighborhood — which means often you will find residents participating in activities in a neighboring house or just visiting.

They have a number of residents with various levels of dementia; however, they do not have a separate dementia home.

Their average length of stay is very close to industry lengths of stay.
The Capital Challenge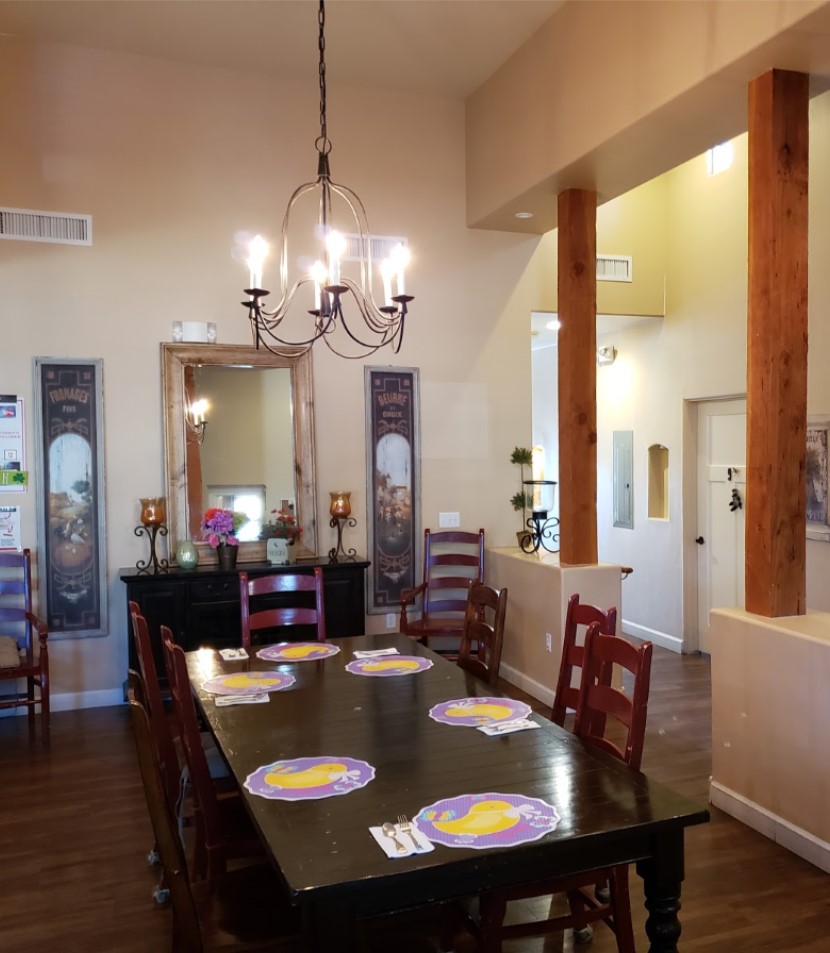 This is a model that works but is non-traditional. They have primarily worked with local banks and have had to invest more equity than might be required by traditional senior living capital providers. The first one was the toughest, but with three operating and more under development, it is getting easier.
The Appeal and Cost
The appeal is twofold. First, they are able to provide much higher staffing levels than enterprise level senior living at a mid-market cost. They are not at the bottom of the Tucson market but they are also far from the top. The other big appeal is that it is a home, so residents move from one home to another home. When you walk in it feels like you have walked into a big warm welcoming family home and for many residents and families that has huge appeal.
Random Thoughts
I find myself wondering if this style of senior living becomes kind of a big deal how it will impact occupancy in more traditional senior living. It is possible that it will, but it is also possible it will appeal to residents and family members who would never move into more traditional assisted living.
Thinking about the future, I found myself wondering if you could build a cluster like this and build maybe one or two 10-bedroom homes with bigger suites as independent living co-housing where the older residents would know assisted living was right next door when the time came.
Having visited a few of these residential-style assisted living homes, I have a sense that it is an easier place for team members to work. That it creates a more relational environment that benefits everyone.
I don't believe this is a replacement for more traditional senior living but it is an exciting development because it means one more option that will serve residents, families, and team members better.
What are your thoughts?