When two cultures come together . . . it can be a beautiful thing!
By Shelley Ballet, Senior Vice President, Marketing, Wesley Enhanced Living
Sometimes it becomes clear that a single site Life Plan Community (CCRC) would be better served by joining a larger system. If faith or culturally based, the natural fit is with an organization that has that same faith or cultural underpinnings. Sometimes, though, the very best fit is with an organization that has a very different orientation and, with careful planning and effort, it can turn into a beautiful thing.
Martins Run and Wesley Enhanced Living
In March 2015, Martins Run, a 258-unit, well-established CCRC near Philadelphia's storied Main Line, joined the Wesley Enhanced Living (WEL) family of communities and became known as Wesley Enhanced Living Main Line.
The affiliation with WEL enabled Martins Run to undergo an important name change to facilitate growth into new market segments. The affiliation also enabled the community to maintain their level of services and amenities to current residents, and have greater access to capital for campus re-investment projects. WEL was the selected partner after an extensive two-year review process, and the affiliation fit nicely with WEL's strategic goal to establish a footprint in Delaware County with a strong senior living community. However, we knew that the biggest challenge in our affiliation would be cultural.
Cultural Values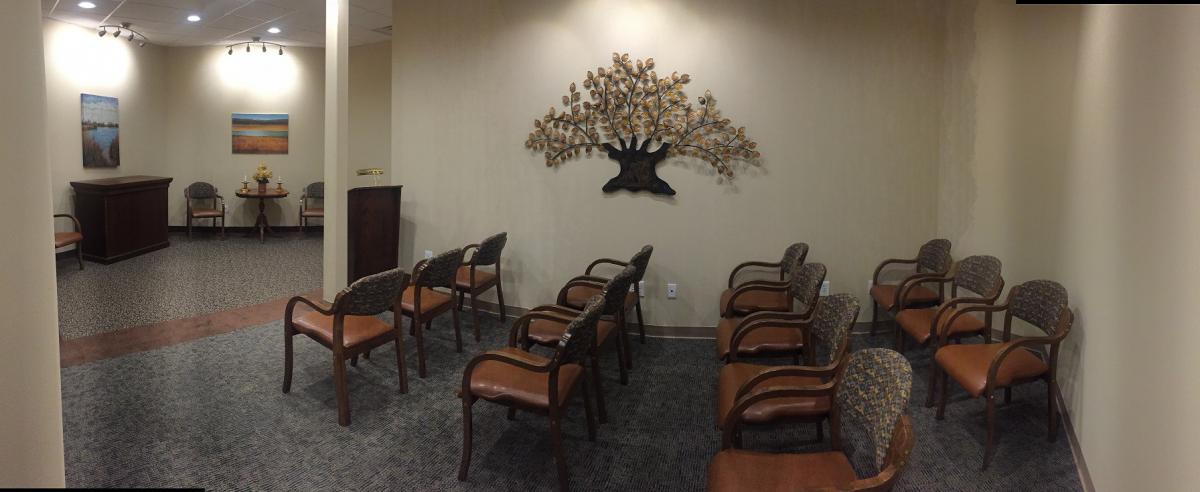 While not explicitly identified as such, Martins Run had a long-standing reputation as a predominantly Jewish CCRC (nearly 95 percent of its residents identified as Jewish at the time of the partnership). Wesley Enhanced Living, while dedicated to providing diverse and inclusive environments at all of its communities, has historic roots in the Methodist faith.
Diversifying a resident culture takes commitment, perseverance, investment and open ears.
Understanding the Culture and Fostering Discussion
Immediately following the formal announcement of the affiliation, WEL and Martins Run leadership held a series of resident and employee meetings, followed by smaller group sessions. Jewish and non-Jewish residents participated in focus groups so we could better understand the community's appeal.
The Jewish residents stated they chose the community because of the "cultural and religious content". The non-Jewish residents expressed sentiments such as, "I like the Jewish values of family and caring, and the people here are wonderful to me. They accept my holidays as theirs … there is an acceptance of my faith here." Another non-Jewish resident stated, "I'm a Southern Baptist, and religion is within you and your value system is what matters."
This feedback was encouraging, but we still had a lot of work to do.
During a time of significant transition, we knew it was also important to demonstrate continuity to residents. While each community is different, no individual better signified continuity than Martins Run's long-time executive director, who remains in the top leadership role at the community. The executive director worked side-by-side with WEL's leadership in each of its feedback forums, helping to combat a perception that WEL was "taking over."
Inclusiveness Must Be Foundational



Integrating Martins Run into the WEL family was not about abandoning its heritage, its identity. It was about committing to preserving the Martins Run cultural touchpoints while demonstrating openness to new cultures and traditions.
The valued traditions established by Martins Run have continued under WEL — Jewish cultural programs, Jewish Sabbath and High Holy Day services, and secular programs important to residents, such as its highly attended lecture series.

At the same time, new programs and services were introduced to connect residents of all walks of life, and demonstrate that WEL's newest affiliation carries the organization's trademark inclusiveness.
Of particular note, an interfaith chapel was created a few months after the affiliation, allowing Christian residents to celebrate their religions in a dignified worship space. In addition to weekly Shabbat services, the community now offers Catholic mass, Protestant prayer services, and bus transportation to local churches and synagogues.
In the 12 months since the affiliation, Wesley Enhanced Living Main Line has tripled the number of new residents who identify with a religion other than Judaism. Additionally, the number of inquiries into the community grew by 60 percent over the prior year.
We still have work to do, but with steady focus on making all faiths feel at home, I believe we will see a long and continued path to growth.
Shelley Ballet is senior vice president of marketing and sales for Wesley Enhanced Living. She introduced the enhanced living concept to Evangelical Services for the Aging in 2004, determined to implement a solid stream of branding initiatives to help transform the organization's network of CCRCs into enhanced living communities. Among her many accomplishments, she worked to rename the century-old organization to Wesley Enhanced Living, creating a repositioning strategy that reimagined the way organizations and individuals view today's senior population. She holds an MBA in marketing from The City University of New York-Baruch College and an undergraduate degree in psychology from Hofstra University.