By Denise Boudreau-Scott
In my life I've done some wacky things. Like registering for a triathlon (when I didn't know how to swim), traversing the Australian outback by myself for 2 weeks (when there was a killer of female tourists on the loose), and most recently allowing Bill Cosby to hold my hand (before the recent news).
In my life I've done some wacky things. Like registering for a triathlon (when I didn't know how to swim), traversing the Australian outback by myself for 2 weeks (when there was a killer of female tourists on the loose), and most recently allowing Bill Cosby to hold my hand (before the recent news).
However, writing this might take the cake. I have no business to be talking about this subject. No right to profess about something I struggle so deeply with. But yet I'm going to go there. Writing the piece that has been on my mind for weeks. I'm going to talk about…insert drumroll please…time management.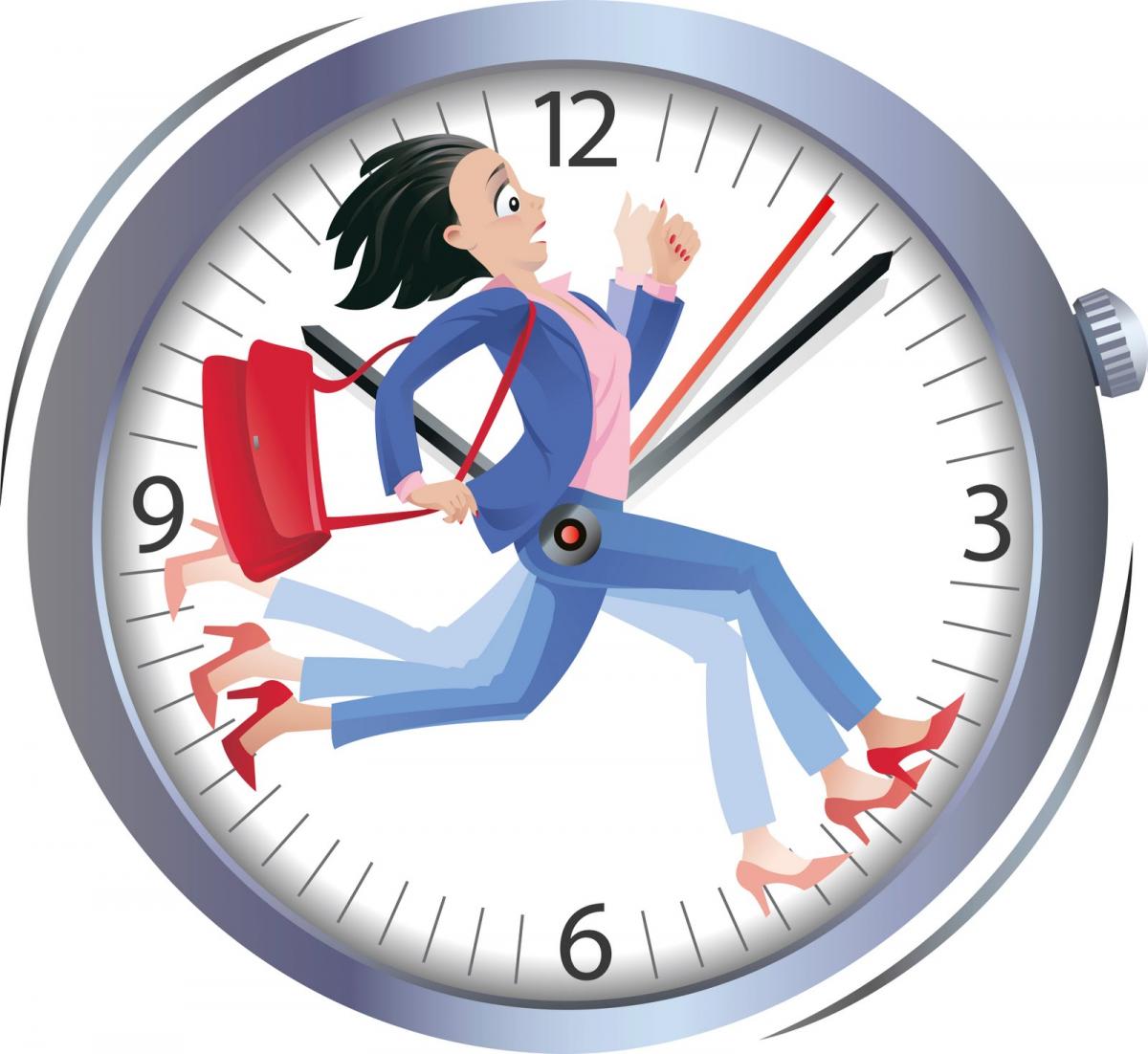 I'm fully aware that I'm no time management expert. The irony of me writing on this topic is not lost. It's like my dog teaching a housebreaking class (by the way want a dog?) or the Hulk teaching anger management (thank you to Ritesh Lai for that comparison!).
I struggle with time management. But that got me thinking. Maybe then I'm the perfect person to share some tools that are helping me to get more done.
I know there are people out there that this just naturally comes to. Juggling it all just seems effortless and it all seems to perfectly flow for them. I'm not one of them.
I'm one of you. And I'll admit it. I secretly envy those other people. I'm jealous I'm not one of them. Sometimes I want to snatch their perfect little to-do list, throw it to the ground and jump up and down on it yelling, "Lose the structure! Be free!"
But in the interest of appreciating differences and recognizing that I could get more done if I were a just a tad more structured, I've been working on time management. Without further adieu, here are the greatest tools I have found that help me:
What it is:
A simple project management tool in which you set up projects and invite others to have access to them. There's the ability to write messages, attach documents, and assign tasks with due dates to others or yourself within each project. I wish I had this when I was an administrator!
Why I love it:
It's drastically reduced the emails I have internally and externally about projects. I easily go back to a thread and look at what others shared on the topic. Sometimes by the time I pop on to Basecamp, an issue that would have been five emails back and forth is already decided and I just add a, "Perfect! Let's do that."  It increases transparency because anyone invited to the project can see the documents and thread of messages. I love that with one click I can look at all my assignments for the day or see graphiclly who commented on what project each day. I can even transfer an email or website page to a particular project with one flick on my iPhone. (Unfortunately, you still have to actually do the work!)
What it is:
A cloud-based, file-sharing system. Basically any file (document, presentation, etc.) saved is automatically synchronized across all of the systems connected to the same account and to a folder that you can access on Dropbox's own servers. (That's the nerdiest paragraph I have ever written!)
Why I love it:
Less email! No need to email me a document you worked on if I can access it myself. I can restore older versions of a document I'm working on if I mistakenly save over it. No more panic about a stolen computer and losing everything on it with all my info backed up in the Dropbox cloud! It's also saved my butt more than once when I was at a hotel, needed to get work done and couldn't get Wi-Fi on my laptop. Last year on vacation in Punta Cana I wasted precious time trying to get Internet access when I could have been drinking mojitos. Then the light bulb went off, "Access Dropbox on the resort's computer, work on your document and then you can get to that waiting mojito!" (OK the truth is I multitasked and drank my rum, sugar and mint nectar of the gods while utilizing the hotel computer.)
What it is:
Don't know where to save that piece of inspiration that you just thought of or read? Enter Evernote, a digital brain, where you can create a "notebook" on a topic or project. Tag all your notes inside of it with multiple tags. Click on a website and digitally "clip" an article or quote from it. You can even take a picture of a book or article and drop it in a notebook. The best part? Everything is searchable. Even the photo of the book page! (I should get over it, but it seriously amazes me every time I search a photo of a book page! How the heck does it do that?)
Why I love it:
You know that big pile of ripped out articles on your desk? The books that you dog-eared and highlighted all the pages that you can use in the future? The websites you have saved to your favorites or files because you know you will use them someday? I have some bad news. You will never use them! I know I rarely did. With Evernote I can now search by a tag or specific word and see any of the mind-blowing thoughts I had or articles I read on that topic. (Much more effective than the multiple 3 AM emails I was previously sending myself. (OK another confession. I still do this, but at least the next morning I drop them into Evernote!)
As with any tool, these are only useful if you actually use them! Try one out today. Let me know how it goes! Already using one? Share in the comments what you use and help a fellow struggling "I must get organized" person out!
What it is:
We are just now exploring Milanote, which is a tool for organizing creative projects into beautiful visual boards. By design, it feels a lot like working on the wall in a creative studio – visual, tactile, and sometimes a bit messy – Milanote is a great fit for designers who work in teams remotely. It looks like it might be a replacement for Evernote. Here is what it does:
Write notes & to-do lists, upload images & files, and save things you find on the web

.

Organize visually using the flexible drag and drop interface.

Boards by default are a private place to think, but with a single click, you can create a shared workspace for collaboration with your team

.

They have hundreds of built-in templates to help you get started with a variety of different projects, from creating a mood board to writing that perfect creative brief.

Why I love it:
I actually can't quite say I love it yet since I am just beginning to try it out. But here is what makes me think I will love it

:
It is very visual

.

It is new technology. Evernote is something I know and use a lot, but honestly, it feels like it could be a lot easier to use.

Working in a 

more collaborative way

!
What productivity tools do you use?