My list is growing…
By Steve Moran
This is the kind of "I visited a senior living community" article I love to write. A number of months ago, I wrote about the great overnight stay experience I had at The Gatesworth in St. Louis. In that article I said this:
I have a very short list (less than five) of senior living communities that are so cool, so amazing I would be glad to sign-up for living there sooner rather than later.
In response to that article I received this email:
Willow Valley Communities reads Senior Housing Forum and we enjoyed reading the article you posted today o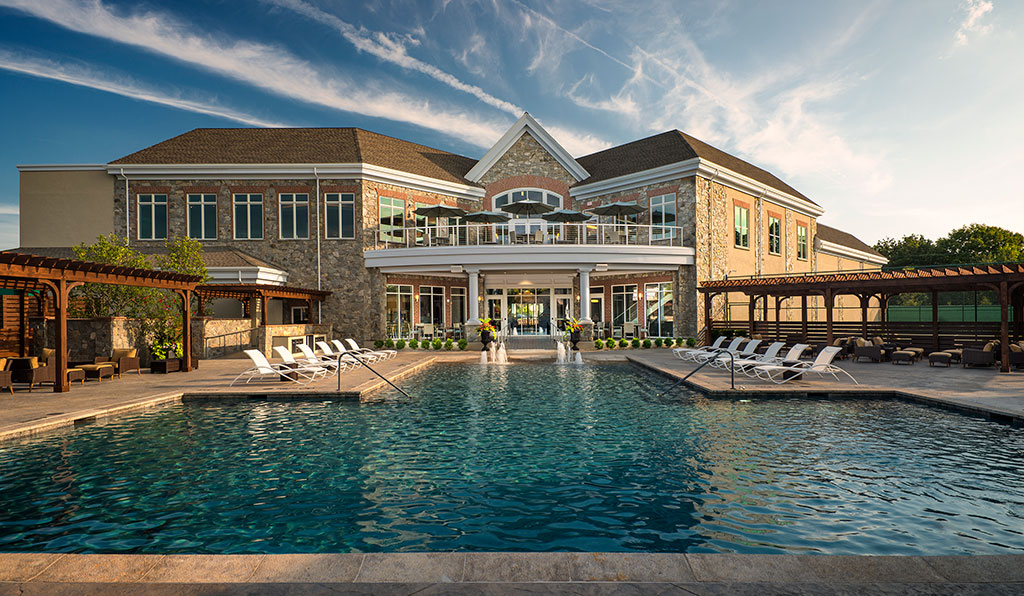 n the overnight visit. We were however surprised that you listed only five communities that you would move to sooner rather than later. We think you may want to add Willow Valley Communities to your list. Although we know you are probably going to get an onslaught of invitations from communities to be their guest, we would like to invite you to spend a weekend at Willow Valley Communities in Lancaster, PA.
It was a really intriguing, flattering, and even a bit challenging offer, but it meant two full days of travel there and back from Sacramento and I was pretty traveled out. As I looked at my calendar, I realized it was a detour I could make on my way to LeadingAge in Boston. A flurry of emails and a very complicated multi-leg flight that started landed me at Willow Valley Communities in Lancaster County PA, a place that has more Life Plan Communities (formerly CCRCs) than any other place in the country.
The Visit
I want to start by saying it was fantastic, amazing, wonderful. It is a place I could see myself living and that is kind of a big deal because I am actually old enough to be eligible to live there. Kristen Hambleton picked me up at the Philly Airport and drove me to the community where I arrived just in time for dinner.
They treated me to dinner at their newest restaurant. I am a lifelong vegetarian and getting a really good vegetarian meal at a senior living community is a pretty "hit or miss" proposition with more misses than hits. My vegetarian meal, off the menu, not a special deal, was as good as anything I have gotten at high-end specialty vegetarian restaurants.
The Clubhouse, where we had dinner was amazing. They have pinball, skeeball, a golf simulator and a full fledged bowling alley . . . all free to residents and guests. They also have an outdoor pool that was built as much for grandkids as for residents.
The overnight stay was great and the next day was a whirlwind of tours and conversations.
The Community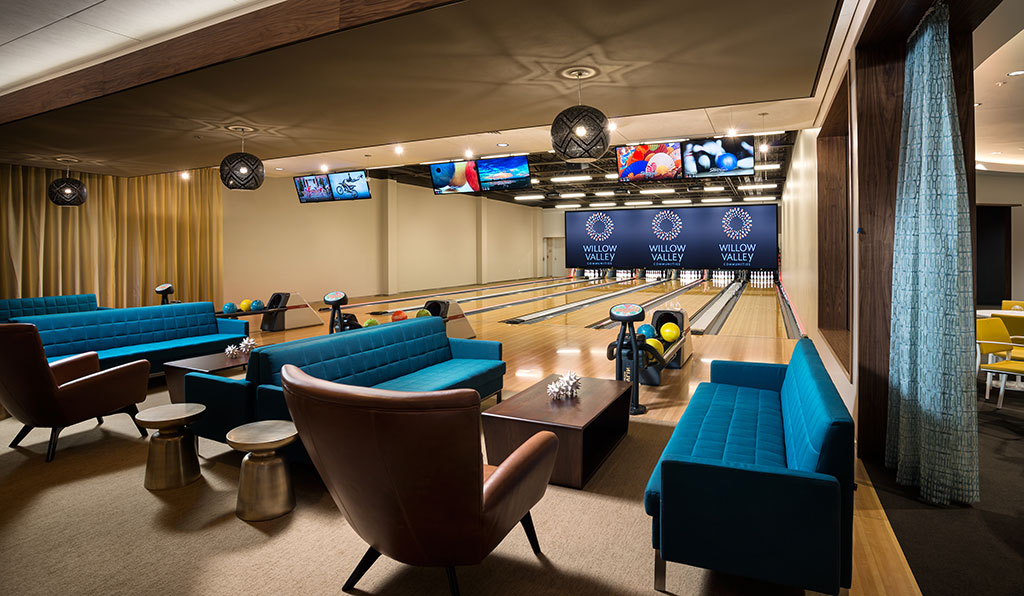 We tend to think of Life Plan Communities as being for the well heeled, and in fairness, Willow Valley has some huge freestanding homes that are not inexpensive, but it is a place that is affordable for middle income retirees. There are technically two campuses, but it mostly feels like a single large neighborhood. They have around 1,500 living units and serve around 1,800 residents.
Their defining motto is "Life Lived Forward." To this end they have dozens and dozens of clubs and activity groups including many that are purpose driven and service oriented.
Whenever I talk with people outside the industry about a senior community that requires an entrance fee, the first question they ask is if their money will be safe. It is a fair and important question. Just a few weeks ago the Willow Valley folks, sent me a press release annoucing they have received an A rating from Fitch Ratings. This is solid evidence that their money is safe.
Great Hope
While I know that Life Plan Communities are not the same as other senior living communities, one of the most impressive statistics they provided me was that their average age on entry is about 74. This suggests that it is possible, particularly for multiple level of care communities, to market and sell senior living as a lifestyle choice — something we have mostly lost sight of.
Further confirmation comes from their resident demographics. Just 25% of their residents come from Lancaster County. Another 25% come from Pennsylvania but outside the county. This means the other 50% of the residents come from other states. While mostly from nearby states, they have residents from Hawaii, Florida and California.
I would also note that . . .
If you are ever anyplace close to Lancaster County, you should go visit the community with the fair warning that you might never want to leave.