By Steve Moran
For a bit over a year, we have been playing with a new broadcast texting service called Community, using it primarily for specific campaigns, including an irregularly scheduled regularly broadcast message of positivity. Here is the most recent: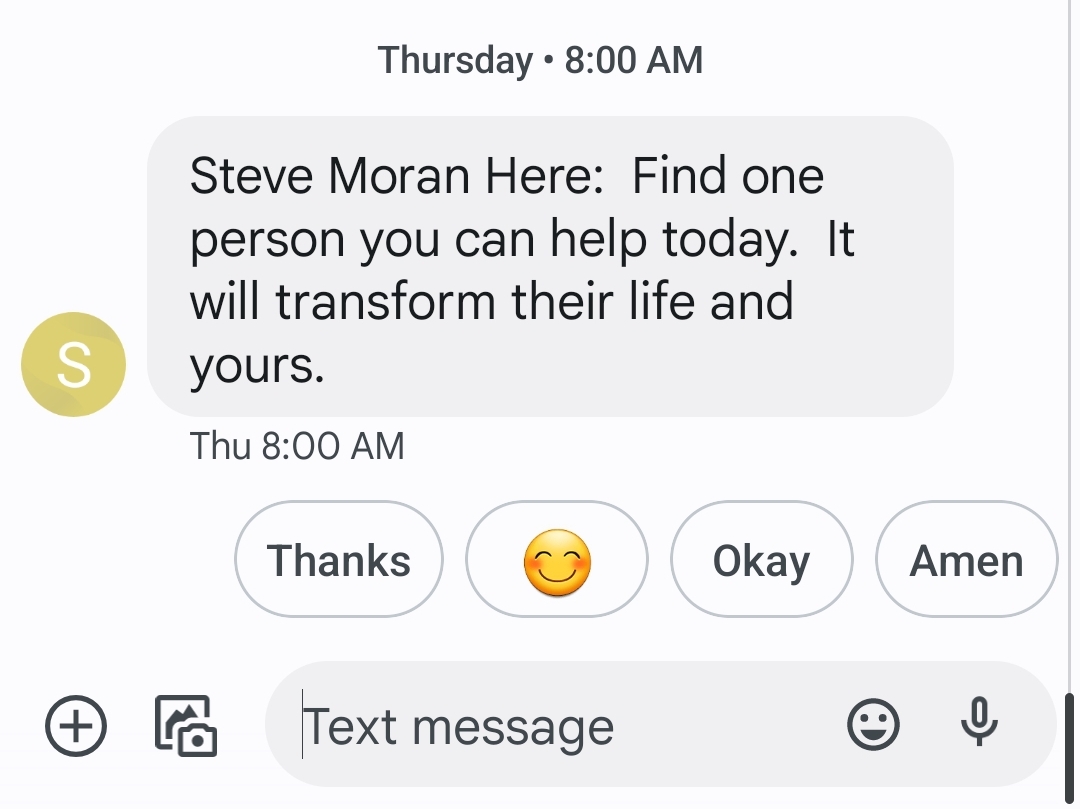 If you want to check out our community, just text the word "Inspiration" to 1-916-659-5287. It's that simple — with a couple of notes:
When you first sign up, it will ask you for your birth date. I don't care, but it is their requirement, so feel free to make something up.
You can unsubscribe at any time.
We are not using this to promote or sell anything.
It does a bunch of good things for the audience:
It allows them to be more selective about who they hear from.
The messages by their very nature are short and therefore easily communicated.
It eliminates all the other junk that shows up in email.
It allows audience members to still get the emails that they may want to still occasionally look at.
It does a bunch of good things for the sender:
It forces the sender to be more concise about what they are sending.
It forces the sender to be more respectful of what they are sending, knowing that if they send a bunch of junk they will lose access to you.
It makes two-way real communication possible.
It has the potential to improve your relationships with residents, prospects, and vendors. If you are actively using text messaging, I would love to hear about it.