By Steve Moran
I kid you not!
The Story
I am the biggest fan in the world of Grind Dining a soon to be . . . I hope, a Senior Living Foresight partner that creates amazing dining experiences for memory care residents. I received an email from them a couple of weeks ago telling me that they were doing a pilot with some Watermark communities and wondering if I would be interested in joining them for a tasting at a community in the San Francisco Bay Area.
I was available and this past Thursday I hit the road to Bayside Park near Berkeley. The tasting was superb and the staff was fired up and engaged about creating culinary wonders for dementia residents.
The Tour
At the risk of offending a lot of wonderful senior living community leaders, from my perspective, this was the best assisted living community I have ever visited. When my time for assisted living comes, this is it (if it gets moved to someplace closer to my family, of course). And this has zero to do with nude modeling.
After the tasting, Misty-Marie Jensen, the executive director, took me on the grand tour of this, all but full, community. It is difficult to describe what makes this community feel special, but here are some impressions:
In terms of activity and energy level, it felt more like an early entry independent living community than an assisted living community.
The walls are filled with art that was created or collected by residents. They have done an amazing job of creating little resident museums in the corridors outside resident units. It does two really cool things: First it makes the corridor outside the resident's apartment become an extension, perhaps in a sense, an additional room a resident can call their own. The second is that it creates great variety for residents and family members as they experience the common areas.
The corridors are all dark hardwood (or more likely synthetic hardwood) in artistic patterns. It feels more like an elegant hotel or, maybe more accurately, like someone would do in their own home.
The corridors are wide and have comfortable and inviting furniture everywhere. This encourages residents to get out of their apartments just to hang-out or gather with friends.
Because this community is in an urban setting, there is essentially no ground floor. They have three wonderful garden areas that are open to the sky, including a rooftop patio that provides spectacular views of the San Francisco skyline.
What Makes You Special?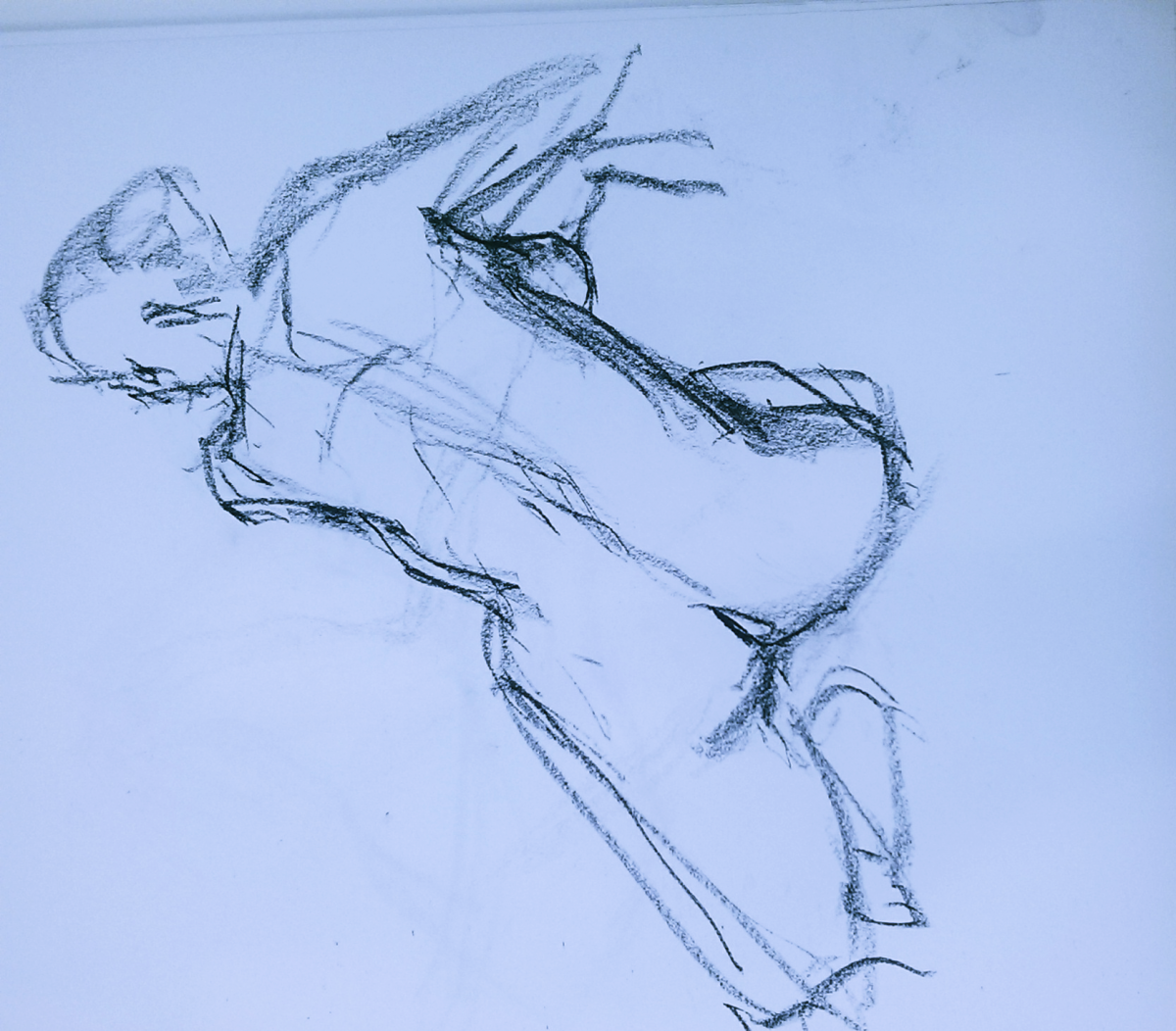 If I were to come visit your community or we meet at a conference, inevitably I will ask you what it is about your community or your company that makes you special in the marketplace. When I asked Misty this question, she told me about all of the artists and the art they have in the community. Just the day prior to my visit, they held an art exhibition, likely the last art exhibition, for one of her residents. She went on to tell me that they have an art studio including a drawing class where from time to time they bring in nude models.
The way this came about is that there was a resident who had taught human figure drawing classes in his professional life and offered to do this at Bayside Park. A big part of getting it right was to, from time to time, hire nude models to enhance the learning experience. That resident lost the ability or interest, but the class continues.
Magical Communities
This was a magical experience . . . a magical wonderful experience. I see them from time to time. Places that are extraordinary in the ways that count most: Residents are healthy and happy. Families are involved. Team members are engaged. Resident turnover is low, staff turnover is low, and occupancy is high.
What I can't quite figure out is what it is that makes it happen and how a company can consistently replicate that experience. More on this topic in the coming months.