By Steve Moran
Preply, a platform that connects people who need tutors with people who offer tutoring, recently surveyed a thousand people about workplace buzzwords. Here are some of the highlights:
Emails are the place people most often encounter buzzwords.
Here are the ones used most often:
Circle back
Work hard, play hard
Boots on the ground
Let's table this
Synergy
Put a pin in it
Get ducks in a row
Low-hanging fruit
Reinvent the wheel
Throw it up and see what sticks
Sync
Pushback
Pipeline
Level set
Have in back pocket
Window of opportunity
Loop in
Align
Take offline
On the same page
The most and least annoying on job postings — this one is important: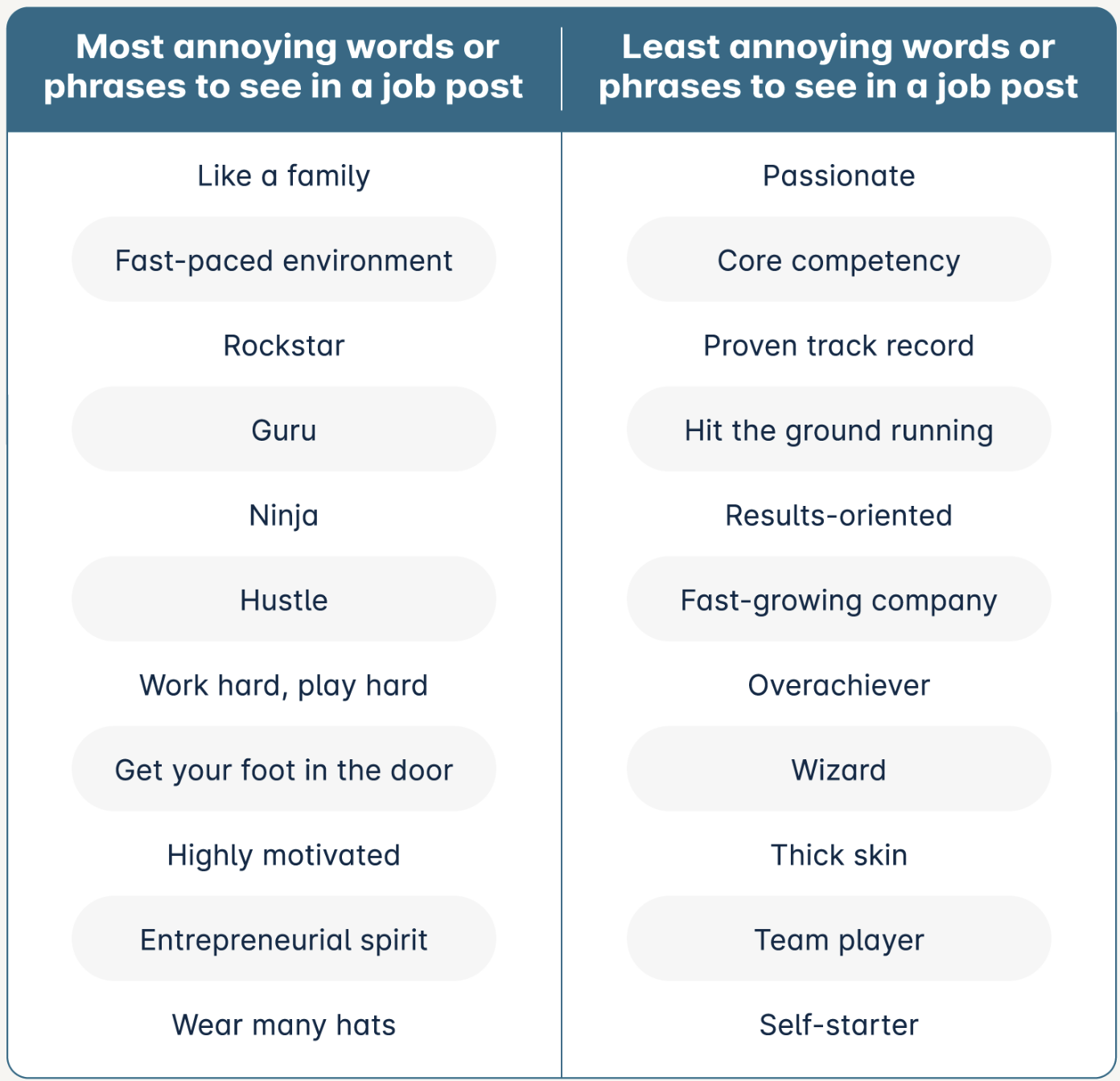 Gen Z buzzwords — most of which I don't know the meaning to … ☹️:
But it got me to thinking … what are the most used and most annoying terms/words we use in senior living?