That's right! You heard me (or read me) right! Let's potty!
By Fara Gold McLaughlin
That's right! You heard me (or read me) right! Let's potty!
I am talking potty talk, potty time, or whatever you want to call discussing that private topic of continence care or resident toileting services.
In senior housing management, we put a lot of time and I mean a lot of time into making sure our residents have dignity, privacy, and above all potty time. As senior housing professionals we, of course, call it continence care or toileting services.
State-of-the-Art Toilets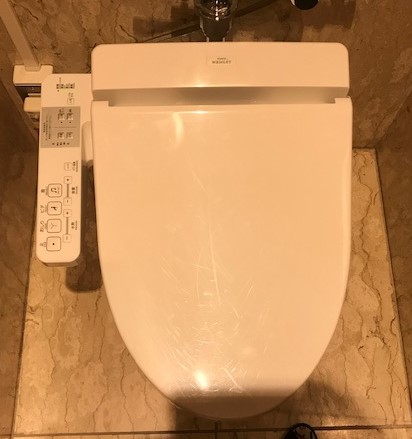 While I have been in Japan, I am amazed and delighted to share the Japanese culture of cleanliness and efficiency, coupled with the best innovations and technology. I am talking about state-of-the-art toilets. These amazing toilets are everywhere in Japan.
Now, these (as you can see from the photos) aren't just any toilets, these are innovative plumbing devices to preserve independence, improve personal hygiene and cleanliness for everyone. I have been traveling over the last few weeks in Japan's crowded train stations, buses, boats, and ferries shuttling around the country celebrating with the Japanese their annual "Golden Week" and new Emperor. I have yet to smell any person with any body odors. I believe these toilets, along with the Japanese focus on bathing, are the reasons every place I've traveled from Tokyo to Mount Fuji, with many people in all these areas, is odor free.
These toilets have special touch sensors or buttons with clear icons and descriptions, they're easy to read and easy to push, they offer a variety of options to clean "down under." The washing feature provides a water shower adapted to your preference. If you want a sprinkle or a full-on shower of water down under, you can adjust the pressure and the temperature with the ease of a gentle push button. You may be thinking of those fancy European bidets. Well, yes, this is a variation of a traditional bidet, but with a high-tech spin on any and every possible need you may have "down under."
Also, may I add these amazing toilets all have heated seats and often provide (this was an option on not all but some models) blow drying and deodorizing features. These toilets are found throughout Japan, from the expected fanciest hotels to the most public of public places like the train stations and the convenience stores.
Can Toilets Contribute to Your Bottom Line?
Now, as a senior housing operator, I thought about how these toilets could contribute to my bottom line (no pun intended). Simple . . . attracting the best workforce and eliminating staffing challenges by giving the staff and the residents a tool that will help them with these most personal care tasks. Today, staff are required to provide personal hygiene care; cleaning the most private parts of the human body. Simple continence care, like cleaning and drying a resident, can now be done by the residents, in their own apartments, all on the toilet.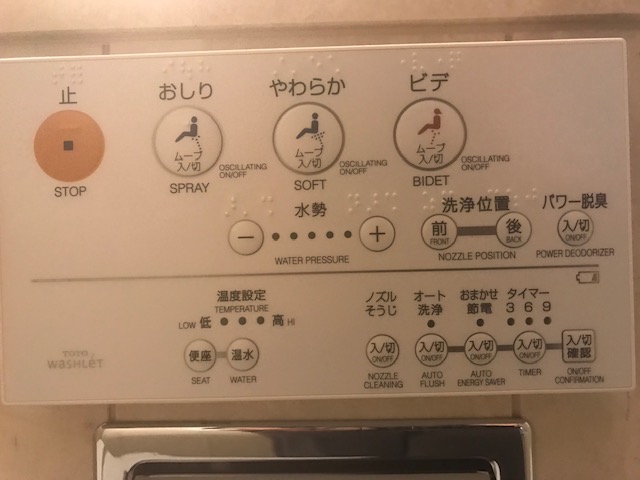 With these innovative toilets, the power wash and dry options will literally free up the hands of caregivers to provide other vital services and most importantly allow our residents the dignity, privacy, and independence they all want and deserve. While these toilets are about two times the cost of a traditional toilet, think of the marketing differentiator possibilities to attract residents struggling with incontinence issues today, as well as the ease with which your current residents may age in place. We would continue to offer and charge for adult protective garments and services as well as prompt memory impaired residents to use the toilet. However, most residents would prefer to conduct their own personal hygiene care.
The variety of challenges we face as operators of residential communities related to personal hygiene impact our ability to retain more independent residents and attract new residents. Mitigating those unpleasant odors with a tool like these state-of-the-art toilets also will enhance continence management, allowing residents to feel clean and fresh whenever they want or may be prompted. This means we increase residents', families', visitors', and associates' satisfaction. As we know from senior housing occupancy statistics, the higher the resident satisfaction, the higher the occupancy, therefore, the bottom line is increased.
I can't wait to hear of the first senior community and owner willing to make these amazing toilets a capital improvement or ground up investment in their construction and development costs. I know your bottom line will improve and you will be Ready to Potty!