Last week I was talking to a leader in the senior living space about how hot the senior living development market is and what it means, if anything. During the course of that conversation I asked for his thinking on the Immigrant Investor Program commonly referred to as EB-5.
How EB-5 Works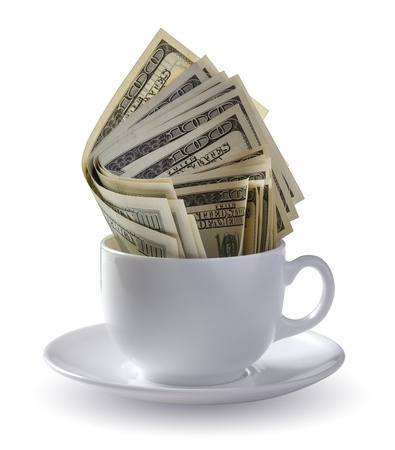 In 1990, as part of a major restructuring of the U.S. Immigration system, Congress created a new employment-based immigrant visa preference category to stimulate the U.S. economy The program gives foreign entrepreneurs the opportunity to permanently live and work in the United States after they have invested in an American commercial enterprise that will benefit the economy and create or save at least 10 full-time jobs.
The required investment is $1 million; however, this amount can be reduced to $500,000 if the investment is a business located in a rural or high unemployment area.
Each investor petitions independently to the US Citizenship and Immigration Service for an EB-5 visa. Once qualified through a Regional Center, investors receive a conditional, 2-year green card. They, their spouse, and unmarried children under age 21 can then apply for permanent residency based on that investment. If approved, the investor and his immediate family are granted permanent green cards and can later apply for U.S. citizenship.
Despite Problems . . .
The program got off to a rocky start with some people charging there was a lack of oversight and there were cases of fraud. Subsequent legislative fixes enacted in the late 90s helped improve the program and restore confidence. Among new provisions were changes that required investors to provide proof that EB-5 investments originated from lawful sources, prohibited investment return guarantees, and mandated that investors be personally involved with their EB-5 project.
A proponent of EB-5 summed up rationale for its support when Ali Jahang wrote the following in Huffington Post late last year:
"Potential EB-5 immigrant investors begin as foreign entrepreneurs. But once they become U.S. permanent residents, they become American entrepreneurs, continuing to do business, paying taxes and enrolling their children in the U.S. education system. Diversity within the academic and business talent pools is crucial to a progressive economy."
The Concerns
Before diving into the concerns I want to note that not all EB-5 investors and programs are the same. There are some great investors and programs that understand senior living and are committed to the sector. That being said, there is cause for some real concerns:
Wrong Motivation

– The primary reason wealthy foreigners make these investments is to get permanent legal status. Perhaps this is a crass way of looking at it, but the investments are really just the purchase price for a path to citizenship.

Many of these investors are so wealthy that, not only does it not matter if they don't get a decent return on their investment, in many cases they see this money as a one-time purchase of citizenship meaning they don't particularly care if they even receive their initial investment back.

This means, they don't particularly care if the project is in a sound market area; if the competitive marketplace is healthy, or if the developer or the operational managers are strong.

This is very bad for the sector. It is even worse for the residents and families of these projects.

Capital Calls

– Even today, with the development market being fairly strong, there are projects that end up taking longer to fill and require additional cash. Because for these investors the Green Card is what they are purchasing, they have zero incentive to pony up additional capital if needed.

Disadvantaged Market Premium

– At first glance it would seem that the disadvantaged market program is a win-win proposition, however that may not quite be the case. Here is the problem: It is even tougher to make these projects work financially than it is upscale communities.

While they may be less expensive to get entitled and built, it becomes more difficult to find residents who can rent in these areas. In addition, even in these areas, finding affordable and reliable staff is often a huge problem.
Every year businesses are started and businesses fail. It is part of our system. We love success stories and feel badly when there are failures. The challenge is that the clients, the customers here could be put at substantive risk and may not fully understand those risks, or even worse, not have a clue that there is a risk.
How do you see it?
Steve Moran