Are you ready for PDPM? And, what about your therapy partners?
By Susan Saldibar

It seems we've been asking this question for over a year now, but it's an important one, especially for long term care providers. Are you ready for PDPM? And, what about your therapy partners? Are they ready for PDPM? Do you know? Because October 1st is rapidly approaching.
I know of one organization that is clearly ready: Aegis Therapies. I know because over the last year they've been sharing their knowledge and insight about PDPM here on Senior Housing Forum. It's information they've gathered from active involvement in the CMS legislation as well as through multiple charrettes (in-depth roundtable meetings of the mind). Aegis Therapies is more than ready for the PDPM rollout on October 1st and they want to make sure you're ready as well.
With that goal in mind, Aegis has created an extensive resource site containing all things PDPM, which is easy to access and includes a veritable treasure trove of documents and checklists. The best way to give you an idea of what's on the site is to share a few samples.
Key Success Factors in PDPM, (here are just a few of the many factors listed):
Review alignment of care pathways with facility assessments of patient characteristics to ensure all patient needs are being appropriately addressed, not just therapy issues.

Consider whether the use of care extenders (wellness, activities, RNA, etc.) might be utilized to achieve outcomes at a lower cost for both nursing and therapy services.

Identify how to best collaborate with providers on the accurate scoring of section GG and ensure alignment on admission score submission.
Skilled Nursing Readiness Checklist, (here are a few of the items):
Review available data sources such as CMS' Provider-Specific Impact Files and/or PDPM Grouper Tool to start assessing how your facility may be impacted by PDPM.

Talk with your therapy department to assess their specific knowledge of and preparation for PDPM.

Think about your therapy service expectations (e.g., concerns about declining minutes, comfort with delivery of therapy in group and concurrent settings, etc.) in order to assess the potential need for therapy department staff changes and how this may impact your pricing arrangement (contract therapy) or internal staffing costs (in-house).
Therapy Department Readiness Checklist (another sampling)
Therapy providers need to measure their staff's baseline knowledge of PDPM, conduct a gap analysis, and implement an educational/training plan.

Therapy providers should set parameters for post-PDPM success, gather customer feedback, and work toward customer buy-in.

Therapy providers should collaborate with the facilities to establish daily, weekly, and monthly processes to ensure success (e.g., how will considerations about IPAs be communicated, discharge planning, change in status, Section GG input, etc.?).

In order to ensure alignment, therapy providers should formulate and communicate plans to approach/change practice patterns relative to utilization of a group and concurrent therapy as modes of service delivery.
And, there is a Glossary of Terms, which is a great idea because you can pass it along to new team members or others who are not up to speed on PDPM. There are plenty of additional introductory materials to help explain PDPM to you and your team. The site includes podcasts, webcasts, tools and checklists, and everything you need to make sure you are doing everything possible to position yourself for success.
So here's the bottom line. It's time to get serious about PDPM and to utilize all the resources you have available. Ask questions. Get insight from experts. Use the Aegis Therapies' resource site. Come October 1st, you'll be glad you did.
You can access the PDPM resource area of the Aegis Therapies website here.
---
For more information about Aegis Therapies, please visit their website: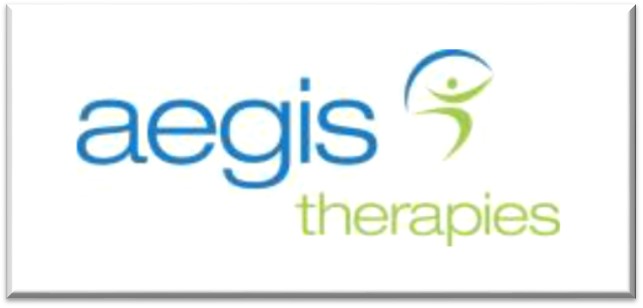 Download a PDF copy of this article by clicking on the button below: