Often, I hear it is not uncommon for someone to work for several days or shifts without a meaningful interaction from their "boss" about how things are going, from the employee's perspective.
This article was written by Norm Couturier,Chief Product Strategist for iTacit Healthcare a Senior Housing Forum Partner
The benefits of connecting with your direct reports, for 10 minutes every day, to find out what matters to them.
In the long term care communities I have visited over the last few years, the staff and managers I meet share a couple of common traits: they are truly passionate about caring for seniors and, they are busy, really busy.
During my discussions with staff, I always ask questions about the nature and frequency of communication people have with their supervisor, manager, or director, depending on their role. Often, I hear it is not uncommon for someone to work for several days or shifts without a meaningful interaction from their "boss" about how things are going, from the employee's perspective.
It's easy to see how this happens. People are busy, and we've been trained to think that communication happens in scheduled meetings. Having short updates with multiple people seems, well, inefficient. Yet there are meaningful events that occur everyday between employees and the residents they care for, other team members, or the organization itself.
What I see are opportunities for critical connection between staff and supervisor that are missed; connections that can result in greater employee engagement and better resident care.
Frequent and Purposeful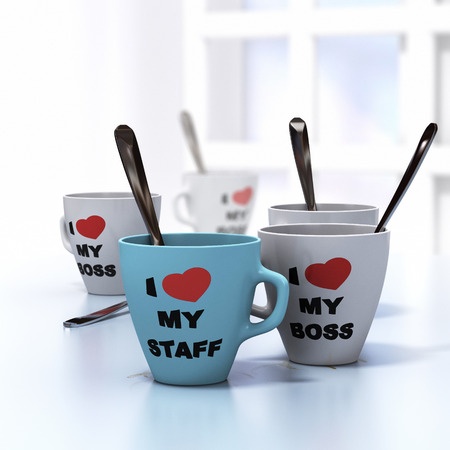 There are some organizations I work with, however, that understand the value of frequent, purposeful communication (versus just frequent communication!), and have innovative practices that their managers follow to ensure this communication takes place.
One of these firms, a 5,000 employee senior care company, introduced a program called "Team Talk" – a 10-minute daily meeting where every manager held a face-to-face meeting with their department members and shared updates on census, events, staffing, building and safety, etc., as well as a "Daily Boost.". The Boost is a positive story, quote or experience that is shared with the group. In their routine employee surveys, this company continues to receive positive responses from their staff on how valuable these interactions are.
At an LTC executive summit I attended last summer, two respected CEO speakers made a point to talk about positive experiences resulting from daily contact with their staff. One of them talked about the benefits of the face-to-face "5-minute dialogue" with his leaders, on the floor, everyday. It had a significant impact on the level of connectedness that his leaders felt.
I also know that companies that use technology to engage employees have found success replicating these interactions online. A Team Talk and Daily Boost can be communicated via email blast to all employees, so even absent or non-scheduled employees can be kept in the loop. Leaders will reach out to non-direct care staff, who they may not see on a regular basis. Employees are encouraged to engage one another via posts or comments in facility-wide forums. Each of these methods takes just a few minutes of time, but the pay-off is a connected staff.
Staff Meetings
The typical 1-hour monthly staff meetings may still have their place and can definitely keep staff in the loop about the organization's happenings, but the 5 and 10-minute interactions with the staff everyday, either face to face or online, can catch those 'key' moments – an employee or resident success story, a concern from a staff member as it happens, an employee's idea for improving a process, and most of all, an opportunity to make them feel like they're part of the larger mission of their company.
Norm