Mainstreet is changing the game.
By Steve Moran
Last week I received a press release that Dr. Bill Thomas, the controversial, provocative Pied Piper of the Person-Centered Care Movement, joined Mainstreet as the Director of Innovative Care. It was a head scratcher because so many of those in the person-centered care movement see profit and for-profit care providers as . . . maybe this is too strong but . . . the enemy.
Somehow, Bill Thomas joining forces with, perhaps the most aggressive, development company in all of the senior living space made no sense at all.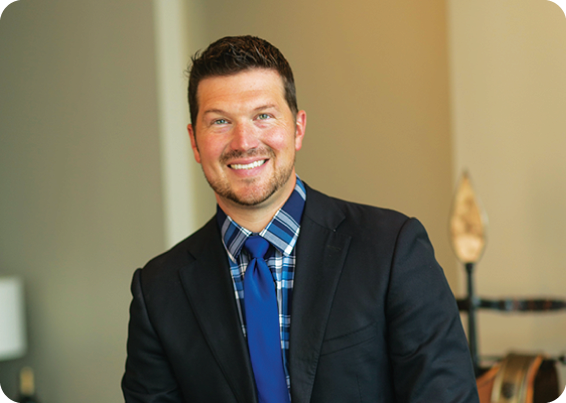 I reached out to Mainstreet to see if they could arrange an interview with Dr. Thomas and suggested that we maybe do a three-way call that included both Zeke Turner, the CEO of Mainstreet, and Dr. Thomas, that we could turn into a podcast. We couldn't quite make that happen, but I did get a chance visit with both Zeke and Dr. Thomas. Here is the scoop:
Mainstreet as The Enemy
Mainstreet currently has 29 transitional care communities operating in various cities across the country with another 9 or so opening by the end of the year. There has been serious concern that these care communities would strip out all of the high paying Medicare and HMO residents, which would drive traditional nursing homes out of business or, at least, put them in a very difficult financial position. (Something I have written about HERE)
The underlying charge is that they are going to leave the most frail of the senior population with no place to go for long-term care.
Long-Term Care That Everyone Loves
It is an idea that seems impossible but Mainstreet and Bill Thomas together believe they can go out and build from the ground up brand new, cool long-term care communities that aging, dying, and frail individuals will actually embrace rather than dread.
Not only that, they believe they will be able to attract great staff who will love coming to work each day. Staff would never, ever take humiliating Snapchat pictures of residents.
The Economics
As Zeke is describing this new thing to me, I am thinking . . . ok sure, but it doesn't solve the Medicaid-only problem. I asked what percentage, if any, of Medicaid residents they could afford to take. His response was that they will be able to operate profitably and at a level that will make investors happy, with a 100% Medicaid census.
Timing
They expect this to happen fast. Meaning they expect to be shovel in the ground by the end of 2016. There is every reason to believe they will have great success with this. There have been many skeptics about the Mainstreet transitional care model and they now have enough history to be able to say, "It works."
Zeke also pointed out that after the normal expected market disruption that comes with the opening of a new community, they have not found a single instance where they have hurt the existing providers in terms of either occupancy or mix.
Bill Thomas and Capitalism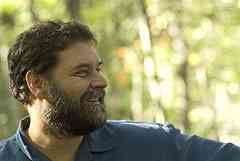 While it is true that Dr. Thomas has been much more the darling of the not-for-profit world than the for-profit world, it is not exclusively true. In fact, he has never said profit is a bad thing. His position has always been that residents, team member and families should come first. He propositions that it is possible to make a good profit, even a better profit, using this paradigm. In a real sense he has been this evangelist saying over and over again, "Come try it and you will really like it."
Until now, no major player has ever really given him the opportunity to prove it at scale.
Mainstreet stepped up to the table and said, here are the paints, here is the canvas, let's go radically improve the lives of residents and team members.