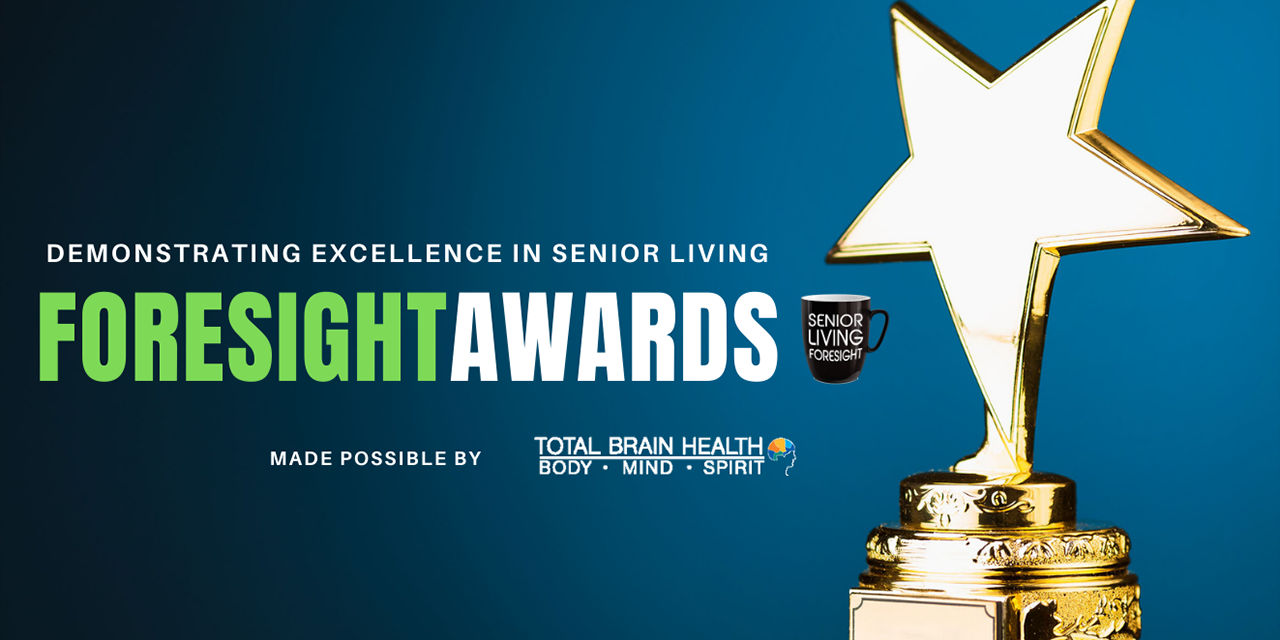 We are pleased to announce our Evolve 2022 Foresight Award winners. We searched for shining stars who have gone above and beyond to improve the lives of their fellow staff members, residents, and family members. Our panel of independent judges selected these winners based on the stories submitted. Enjoy their stories below. Sponsored by Total Brain Health.
Carolyn Kochan – Director of the Artis Way Experience
Artis Senior Living of Branford, Connecticut
Nominated by Mary Underwood – Vice President of Memory Care Services, Artis Senior Living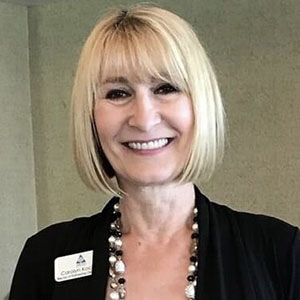 Carolyn demonstrated exceptional service and care to a resident. 
Carolyn goes above and beyond to not only know the residents but to provide them opportunities to continue to live aspects of their lives that are important. An example of this is when the community recently held a blood pressure clinic for the associates. Carolyn made sure the residents were involved by assisting them in making heart-healthy snacks to be provided during the clinic. But the highlight was when she arranged for Katie, a former DON, to participate in the clinic. Katie donned a white medical coat and assisted with taking blood pressures. During that clinic, Katie was a nurse, not a person with dementia. She was needed and given purpose.
Serenity Hoch – Director of the Artis Way Experience
Artis Senior Living of West Shore, Pennsylvania
Nominated by Mary Underwood – Vice President of Memory Care Services, Artis Senior Living
Serenity demonstrated exceptional service and care to a resident.
Serenity truly values the uniqueness of each resident. And she values the relationships that define them. An example of this is with a resident, Pat. Pat was a hairdresser in her younger days and loved her work. Instead of Serenity simply talking with Pat about her love of being a hairdresser, Serenity allowed Pat the opportunity to feel that love again. Into the hair salon, the two ladies went. And Pat got to work on Serenity's hair. Washed, dried, and curled. In the pictures, I can't tell what's more beautiful. Serenity's hair or Pat's smile. Serenity truly embraces the Artis Way philosophy. Ability to have a voice. Respecting and maintaining relationships. Treasuring each person's uniqueness: Integrity, success, and recognition.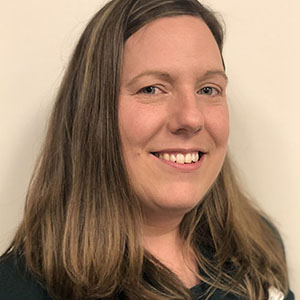 Natalia Ayala – Caregiver
CountryHouse Residence
Nominated by Rachel Zeiger, Life Enrichment Coach, CountryHouse Residence, Iowa
Natalia is being recognized for going above and beyond to help a fellow team member and demonstrating exceptional service and care to residents and family members. She stepped up and took on responsibilities when others were unable.
Natalia goes above and beyond every single day she works. She is a caregiver, med aide, and wellness assistant. She constantly picks up shifts and helps out in every department.  She always has a smile on her face and is the definition of a team player.  Natalia is an inspiring person and wants to complete her schooling and become an RN. She brightens the days of residents and staff.  Our work environment is a better community because of Natalia.
Jeff Moyer – Executive Director
Quail Park at Shannon RanchNominated by Rachel Zeiger,
Life Enrichment Coach, CountryHouse Residence, Iowa
Nominated by Amy Shaw, Life Enrichment Director, Quail Park at Shannon Ranch, California
I am very fortunate to be able to work for Jeff.  He loves the senior living industry and is very good with people. He also finds it VERY important to reward his employees to keep everyone motivated and engaged. Jeff was the ED at our sister property before taking a position as ED at this new property. I can tell you that when he announced he was leaving, several of the associates there cried because they didn't want to lose him.
Jeff isn't just an ED. He is someone that believes in pitching in. He never asks anyone to do anything that he won't do himself. Sometimes he washes dishes, sometimes he drives a resident to a doctor's appointment. Sometimes he fixes a resident's TV, and sometimes he covers the front desk. He doesn't micromanage, but he expects his directors to manage while keeping his vision and the company culture in mind.
We opened our doors to residents in March of 2020, just before COVID, so he had to manage with an even shorter staff as move-ins were not happening because of lockdown. There is no better person than Jeff to manage a senior living property and we are lucky to have him.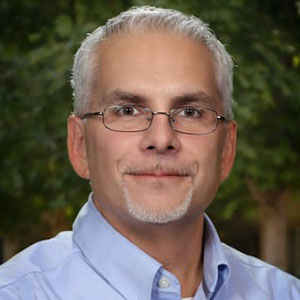 Angelica Rios – Virtual Connections Project Manager
Friend to Friend America
Nominated by Reyna Valencia, Activity Coordinator at Judson Park, Washington State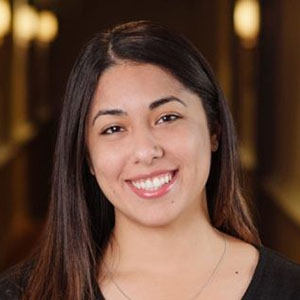 Angelica developed a grant that would fund the salary, time, and supplies of a worker to go into different communities and essentially support the skilled nursing home facility's life enrichment department during the pandemic. During the first 6-week term that she was in my community, Judson Park, she was exceptional! She supported the residents by connecting them to their loved ones virtually. While the pandemic was in its second wave and our residents were quarantined, Angelica not only developed a meaningful connection with the resident but also kept the family connection strong. Group gatherings and activities were scheduled, and Angelica would make herself available to assist the residents in whatever way she could.
While some residents were isolated due to COVID19, she would suit up and make sure she let those residents know they were not alone. She provided services to our isolated residents that kept them engaged with video calls, meaningful conversation, and connections to the outside world. Angelica has and continues to demonstrate excellence in senior living.