I am like most people in the mainstream of senior living, I mostly pay attention to senior living providers whose operations have at least some scale. This means, to me, one of three kinds of providers:
Large and small multi-property developers and operators who are developing medium to large senior living communities, like Brookdale, Benchmark, Anthem Senior Living, Golden Living, Pacific Retirement Services and be.group.
Enterprise developers like The Cottages that, while developing fairly small individual communities, are developing in multiple locations.
Smaller operators with as few as one or two communities, but those communities each serve 50+ residents.
The Invisible Providers
In addition to the three catagories above, however, there are a massive number of what might fairly be labeled as micro providers of senior living. Those buildings that have less than 20 residents, and most often 6 or less residents. These are often referred to as "board and care homes". These providers are largely ignored, but hugely important to the assisted living/senior living constellation of care. In just the State of California there are several thousand of these providers serving the elderly population. In terms of total number of properties, there are 6 or 7 times as many small providers as large and medium providers.
Their Importance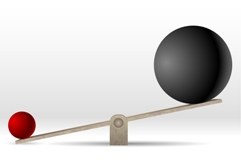 One of my "go to" resources for information about these small providers is Paddu Govindaraj, the founder of Carevium, a Senior Housing Forum Partner, that provides a wide variety of cloud based technology services specifically targeted at these smaller communities. According to Paddu, Carevium closes some important care gaps including:
Low Income

– Many of these communities are just private homes with a few bedrooms that are made available to elderly residents who need care. Because they are cottage businesses run by families who are already living in the home, they are able to care for residents who receive only government assistance, which in California is just a bit more than $1,100 per month. Without these providers, thousands of seniors would be forced to try to cobble together services in their homes or would end up in much more expensive skilled nursing facilities.

Different Needs

– In truth a large, luxurious traditional assisted living community is not a great fit for every single senior. While wonderful for many, some residents would just get lost in a large community. What Paddu tells me is that there are a fair number of these small communities ranging in size from 4 to 25 residents who could live in more traditional senior living communities but prefer a smaller, more intimate setting.

Special Populations

– There are also a handful of providers out there who serve just a handful of residents with special needs. There is a provider in Southern California that very specifically targets individuals with brain trama. The care level is near one-on-one and the rates charged would make even the large traditional providers envious. It is a good fit though and ultimately provides a much higher quality of life than these individuals would likely get in a traditional community.
Next month I will continue this article series with Paddu and talk about why these communities should be important to larger senior living operators.
Steve Moran