these staffing practices create havoc in workers' lives" and that many nursing assistants "were desperate to supplement meager paychecks.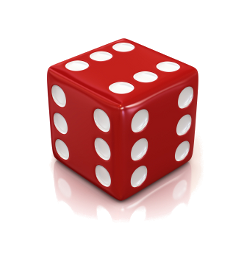 I have to say that, unfortunately, I am amazingly predictable. I use the word "unfortunately" because lots of people equate predictability with routine and boring. Well, yikes . . . if the truth be told, I am a little of both of those.
Even though I'm self-employed, I get up every morning at the crack of dawn (literally, I'm talking 4:30 a.m.), make a French Press pot of coffee, drink it while I read my email and online newsletters, workout or walk, shower, get fully made-up and dressed (even though I work from home), sit down at my computer and start writing between 6:30 and 7 a.m.
I'm not a complete robot; I plan for some flexibility in the afternoon. I mean, I have brunch or lunch between 11 a.m. and 1 p.m., then I research, write, or meet with clients and colleagues until 5 p.m. Then, the end of my workday means a little TV or lots of reading, sometimes a visit with friends or family, and drooling on my pillow by 9 p.m. That's it, Monday through Friday, unless I've planned for something out-of-the-ordinary.
This schedule suits my natural rhythms. It emerged organically. It is predictable; but it allows me to be very productive while avoiding the angst of figuring out when I'm going to do what.
Predictable Work Schedules
As it turns out, unpredictable work schedules are problematic for many employees, especially in senior living and long-term care. Mike Pumphrey, Director of Marketing for OnShift, a Senior Housing Forum partner that features web-based technology for staffing and workforce management, highlighted this subject in a recent blog.
Citing a study of nursing homes conducted by researchers at the University of Massachusetts, Amherst, and reported in the book, Unequal Time, Mike pointed out that many long-term care employees struggle with work schedules that are unpredictable.
The researchers noted that even in nursing homes with stable occupancy and, therefore, consistent staffing needs, "roughly one out of every three shifts was not according to schedule; that is, either someone was working when they weren't schedule in advance to do so, or someone was not at work when the planned-in-advance schedule said they should be."
The authors further noted that " . . . these staffing practices create havoc in workers' lives" and that many nursing assistants "were desperate to supplement meager paychecks."
The complaints got the attention of federal policymakers and recently Representative George Miller of California and Senators Tom Harkin (Iowa) and Elizabeth Warren (Massachusetts) introduced the Schedules that Work Act to provide protections for certain low-wage workers that face scheduling uncertainty.
While primarily addressing housekeeping workers, the proposed legislation calls for two-week's written notice of schedules, compensation for last-minute shift changes, extra pay for split shifts, and minimum payments for employees who are on-call.
If you are predictably pro-active in the operation of your community, you might want to check out this whitepaper, Spotlight on Staffing: 3 Tips For Five Star Staffing Success.
Finally:
Are you the predictible type or unpredictable?
Pam