By Wendy D'Alessandro​
Just in time to assist the post-holiday surge of prospects searching for the best senior living community, Caring.com (a Senior Living Foresight partner) announced the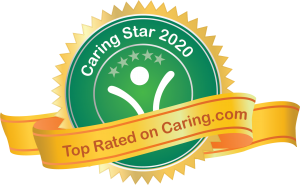 Caring Stars of 2020, its annual list of best senior living communities highlighting service excellence based on consumer ratings and reviews.
This is good news for families who discover during holiday visits that their aging relative requires urgent or an increased need for senior care or assistance or stromectol pills. The Caring Stars guide helps them quickly and easily research and identify senior living communities that best meet their loved one's needs.
This is also good news for the 149 senior living communities selected as the upcoming year's Caring Stars. Caring.com's data shows these top-rated communities attract twice as many new resident inquiries and move-ins on average than Caring.com's community partners without the award. In addition, multiple Caring.com studies show the majority of family caregivers:
Turn to the Internet and consumer reviews when narrowing their options among senior living communities in their area.
Rely on consumer reviews as much as or more so than in-person recommendations from geriatric professionals or medical personnel.
This year's Caring Stars communities are located in 36 states and stand out in the top 1% of senior living providers nationwide. To be considered for Caring Stars 2020, communities had to meet a rigorous set of criteria, including but not limited to:
10 or more reviews by 10/15/19
An overall average rating of 4.5 stars or higher by 10/15/19
3 or more new reviews within the qualification time frame
Of those 3 recent reviews, one must be a 5-star review and one must be published in 2019
Caring.com senior care experts also conducted a reviews-integrity audit and took other quality-assurance measures before determining the Caring Stars of 2020.
The following states are home to the most Caring Stars communities: California (18), Michigan (14), Texas (14), Florida (10) and Virginia (8).
Top senior service providers include:
Pacifica Senior Living:                 18 winners
Holiday Retirement:                     13 winners
Senior Village Management:        11 winners
Heritage Senior Living:                 7 winners
Life Care Services:                      7 winners
The Caring Stars recognition can be earned by any licensed senior living community with a profile ("listing") in Caring.com's nationwide directory. All qualifying consumer reviews are fully visible to anyone on the web.
The Number of Caring Super Stars on the Rise
Communities making the Caring Stars list for the third year or more since 2012 are recognized as "Caring Super Stars." This year, 59 communities in 26 states earned this recognition; that's up from 55 Caring Super Stars recognized in 2019.
Didn't make the cut this year? First, ask yourself, "If I were a resident or family member, what kind of review would I leave about my community?" Be honest and ask your team members to do the same. Make changes to earn those 5-star reviews and then follow Denise Graab' tips to secure those reviews on Caring.com.
Is your community ready for the post-holiday surge of tours?  You'll be tour-ready by following this one piece of advice: This One Thing Can Turn Your Sales Around