Session Presenters April 6-15, 2021
To read the sessions description, click here. For a printable calendar, click here.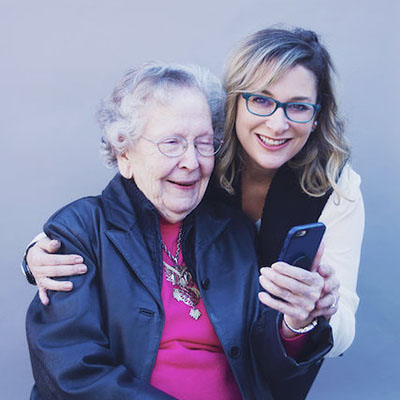 Abbie Richie
Founder of Senior Savvy
Abbie provides Zoom workshops and technical support at senior living communities throughout the US. As an entrepreneur, she merged two things she loves — helping older people and technology.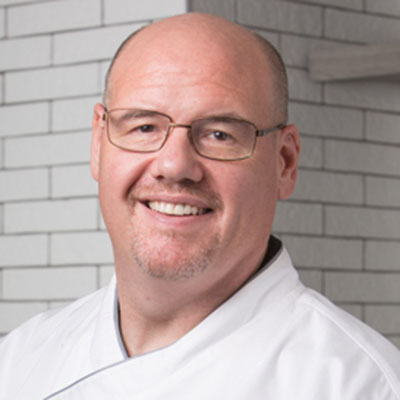 Adam Grafton
VP of Culinary for Morrison Living
Adam brings over 19 years of culinary experience to the senior living space, where he continues to push the limits on food experiences, executing on-trends, enhanced designs, and innovation with the main goal of delivering a memorable experience while staying ahead of the shift in customers. Adam is known for his culinary excellence and execution as well as the training and development of Executive Chefs, Regional Chefs, and Corporate Executive Chefs which he believes translates into consistency and culinary leaders that deliver at a high level every day for residents, guests, and clients.
Alisa Tagg
Director of the National Association of Activity Professionals
Alisa is a certified activity consultant and educator, and an independent contracted consultant for various long-term living communities throughout southern Nevada.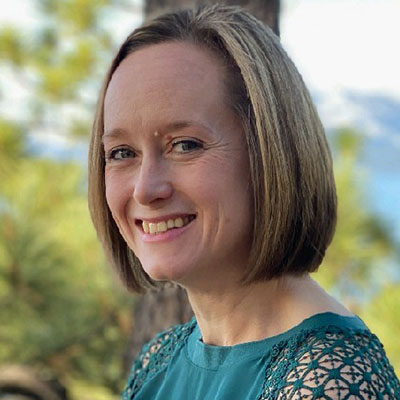 Amy Laughlin
Executive Director at Navion Senior Living
Amy, CRCFA, ADC, CDP began working in the field of activities as a volunteer 17 years ago and quickly discovered the joy associated with educating, empowering, and energizing senior adults. Amy is experienced in providing leadership and operations management for Independent Living, Assisted Living, Skilled Nursing and Home Care, and currently holds the position of Executive Director at a Navion Senior Solutions community in Rock Hill, SC. She is a former Board member for the South Carolina Activity Professionals Association and is proud to serve as President of the National Association of Activity Professionals.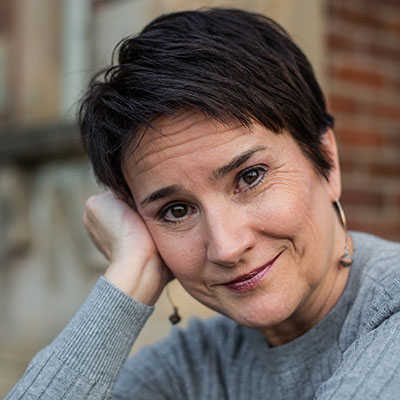 Angela Burton
Founder & Chief Writing Motivator of Feet to the Fire Writers' Workshops®
Angela built a creative program that inspires older adults to challenge themselves through expressive writing. Feet to the Fire was recognized as Next Avenue's Editor's Picks for 2018 and has been featured in McKnight's Senior Living (2019), MarketWatch, Forbes, and other publications.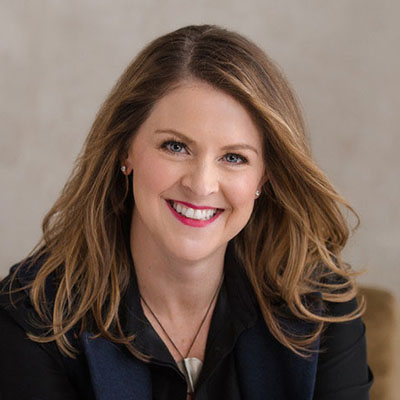 Angie Snyder
Chief Marketing Officer for Aegis Living
Angie oversees marketing, sales, brand management, communications, and the Life Enrichment Program for Aegis Living and all its communities across three states. She also continues to be responsible for positioning and launching planned new communities as Aegis Living continues its growth. Angie is an innovative and successful business leader with more than 20 years of experience in management positions with nationally recognized brands, including Nordstrom and Marriott.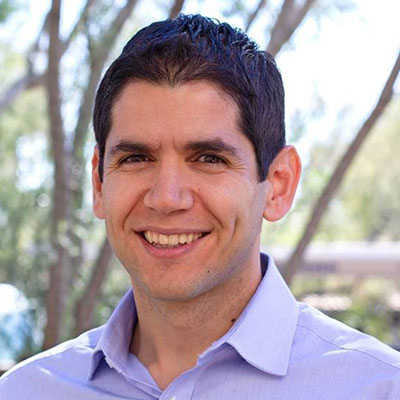 Dr. Aras Erekul
National Director of Integrative Well-Being for Watermark Retirement Communities
Dr. Erekul is a wellness innovator who merges medicine, integrative therapies, and hospitality business insights to create life-transforming community experiences. His educational foundation is in clinical medicine followed by a Master of Management in Hospitality and a Fellowship in Integrative Medicine. Aras is also a founding member of the Vitality Lab at Google, an invitation-only collective of experts from diverse backgrounds, synergizing advances in their respective fields to encourage more people to live purposeful, healthier lives.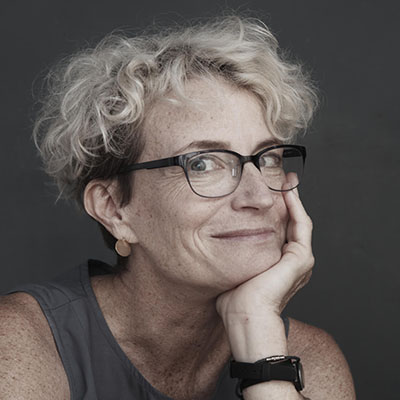 Ashton Applewhite
Author and Activist
Ashton is an author and activist with the goal of challenging people's perception of growing old. In 2016 she joined the PBS site Next Avenue's annual list of 50 Influencers in Aging as their Influencer of the Year. Applewhite has been recognized by The New York Times, National Public Radio, the New Yorker, and the American Society on Aging as an expert on ageism. She blogs at ThisChairRocks.com, and has written for Harper's, the Guardian, and The New York Times. She has been named as a Fellow by the Knight Foundation, The New York Times, Yale Law School, and the Royal Society for the Arts. In 2015 she was included in a list of 100 inspiring women who are committed to social change.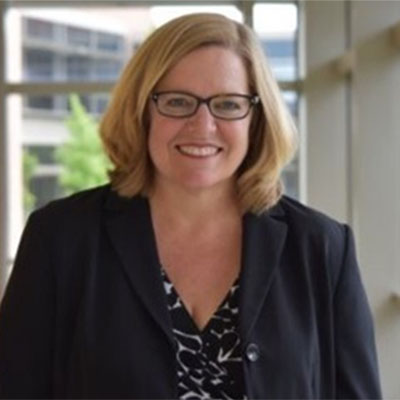 Barbara Solomon
Vice President of Revenue Operations at Benchmark Senior Living
Barbara is the Vice President of Revenue Operations at Benchmark Senior Living. She connects the dots within organizations by creating relationships, measuring ROI, and training/coaching others to improve. Her passions include people, innovation, education, customer experience, leadership development, and making a positive impact on the lives of others. She leads with integrity by building relationships, communicating effectively, while holding herself and others accountable.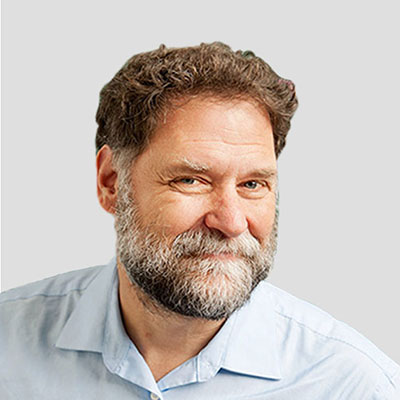 Bill Thomas
Founder and Chairman at Minka
Dr. Bill is an author, entrepreneur, musician, teacher, farmer, and physician whose wide-ranging work explores the terrain of human aging. Best known for his health care system innovations, he is the founder of a global non-profit, The Eden Alternative, which works to improve the care provided to older people, and The Green House Project, a dynamic shift in senior living housing that promotes home-like environments where people can live a full and interactive life.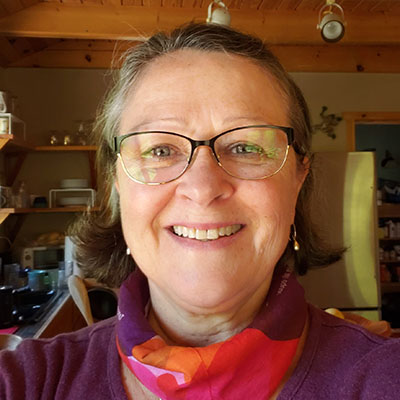 Carol Hassell
Retired Consultant, Spiritual Director, Enneagram Facilitator at Live Well Age Well, LLC
Carol is a retired ordained minister, active spiritual director, enneagram professional, and teacher at the Charlotte Spirituality Center. She served in congregations and as the chaplain at Sharon Towers, a continuing care retirement community in Charlotte, NC. She meets people where they are in their life journeys with skills and resources as an experienced teacher and facilitator of transformative practices and discussions. Carol has presented locally and regionally at churches and workshops across North Carolina and national conferences on spirituality and aging.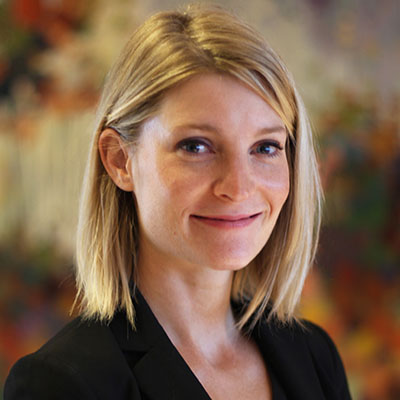 Caroline Edasis
Director of Community Engagement & Creative Arts for Mather
Caroline oversees resident engagement across senior living communities, ensuring the delivery of quality programs that support community and individual wellness, and adapting to virtual and in-person engagement methods. Caroline is a board-certified Art Therapist and a Licensed Clinical Professional Counselor.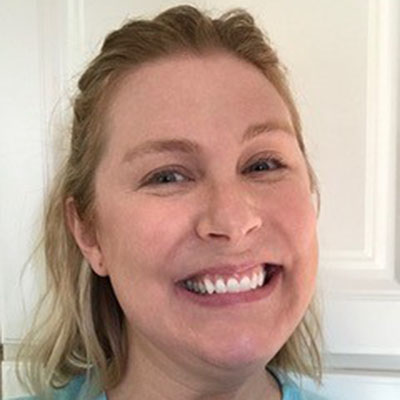 Colleen Knudson
Activity and Volunteer Services Coordinator at Attic Angel Community
Colleen is a CDP and a Certified Alzheimer's Disease and Dementia Care Trainer through NCCDP. Colleen has worked in Long Term Care for over 17 years in a variety of settings: Nursing Home, Assisted Living, Memory Care and Adult Day. She is currently serving as the International Development Director for the National Association of Activity Professionals. Colleen is the owner and operator of Knudson Consulting LLC.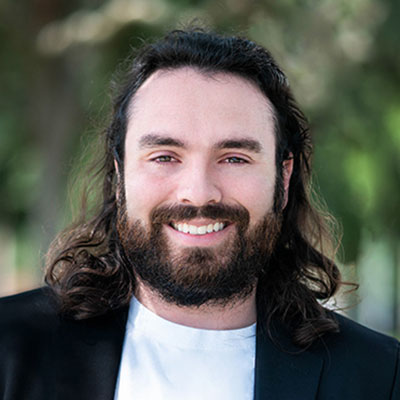 David Sawyer
Founder & CEO of TSOLife
David founded a Florida-based company that focuses on providing the most in-depth information on who your residents are using the first-of-its-kind resident insight platform. Bringing a unique perspective and tech experience to the senior living industry, David educates on powerful, innovative topics such as business intelligence and artificial intelligence. David has been a guest speaker on the Bridge the Gap Podcast, technology conferences such as Synapse, and at various Florida senior living conferences.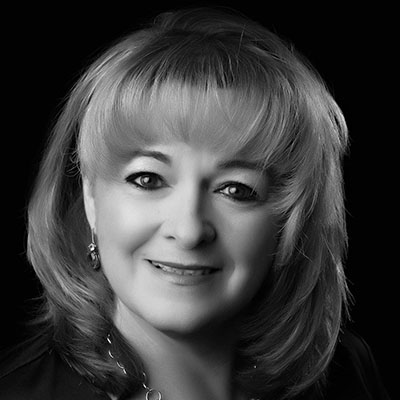 Dawn Worsley
Owner of Dawn on the Horizon, LLC
Owner of Dawn on the Horizon, LLC in Baltimore, MD, Dawn serves on a variety of boards including her 2nd term as President of NCCAP (2019-2021), is an Activity Director Certified (ADC), Certified Eden Alternative Associate, and NCCAP MEPAP Instructor. She is a pioneer and expert in long-term care specializing in regulatory compliance, resident rights, and culture change. A National Speaker on topics for Health Care Workers, she is published in both print and video working in collaboration with the University of Maryland Video Press.
Emily Johnson
Founder of StrongerU Senior Fitness
Emily Johnson is the Founder of StrongerU Senior Fitness. She is on a mission to innovate senior fitness by empowering recreation, fitness, and wellness professionals serving senior organizations to deliver exceptional senior fitness experiences. Prior to launching StrongerU Senior Fitness she supported a team of 49 Directors of Recreation across Canada. Today she has trained over 400 senior fitness instructors across Canada, the US, New Zealand, and Australia, primarily in senior living settings.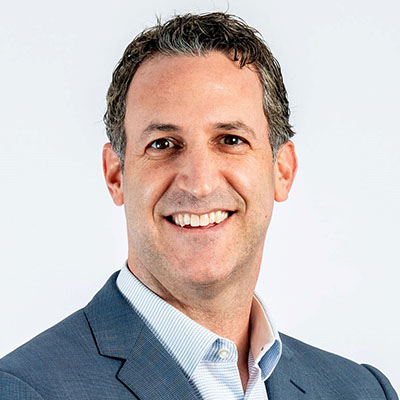 Eric Levitan
Founder and CEO of Vivo
Eric is the founder and CEO of Vivo, the premier virtual small group fitness program designed specifically for adults 55 and older. Prior to leaving corporate America to pursue his passion for helping older adults maximize their quality of life, Eric spent over 25 years in the technology and software sector where he held numerous C-level and leadership positions.
Erika Jackson
Vice President of InSite Realty Advisors
Erika has over 20 years of experience as a corporate, divisional, and regional leader within the senior living industry supporting marketing, operations, and sales functions. Erika's background includes leadership positions with both national and regional providers such as Brookdale Senior Living, Holiday Retirement, Senior Lifestyle Corporation, and Bethel New Life. In addition, she is also a Certified Marketing Professional through Life Services Network (now LeadingAge Illinois), a member of The Gerontological Society of America, a member of the American College of Healthcare Executives, and the American Marketing Association.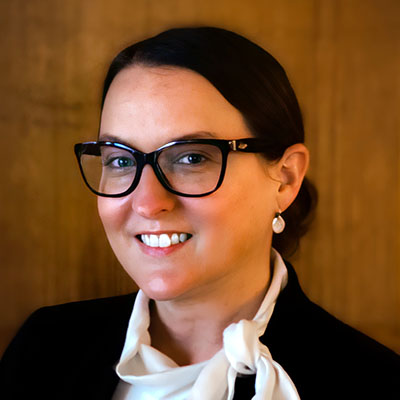 Jessica Bourque
Director of Vitality and Well-being at Sharon Towers
Jessica is Director of Vitality and Well-being at Sharon Towers at SouthPark in Charlotte, NC, and has over 20 years of senior living industry experience. Jessica holds a BA in Therapeutic Recreation and she was among the first graduates of the Leadership in Wellness Management course offered by ICAA Education, Inc. She has worked her way up from part-time Activity Assistant/Social Worker to her current role as a Department Director, with a team of over 20. Jessica is passionate about changing the way we age and setting a new standard of excellence for the active aging industry.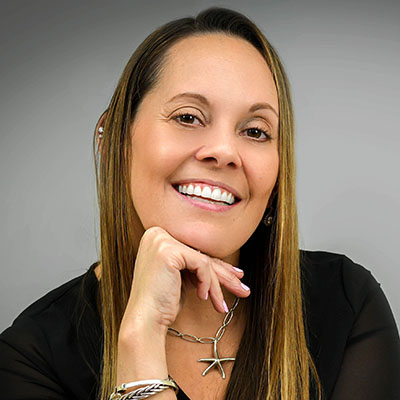 Kelly Stranburg
Principal at LE3 Solutions
Kelly, M.Ed. is Principal at LE3 Solutions and has worked with aging adults for over 20 years, with 13+ of those specific to the senior living industry. She is the creator of the award-winning Argentum Best of the Best Wellness Program for 2010, 2011, and 2012. She has been a featured columnist in the Journal on Active Aging and was involved in a panel discussion on engagement at home during the time of Covid-19 which was featured on Forbes.com. Ms. Stranburg holds certifications and credentials in fitness (ACSM-EP, CSCS), wellness (Health Coach and Life Coach), and healthcare (Certified Dementia Practitioner, former NC AL Administrator).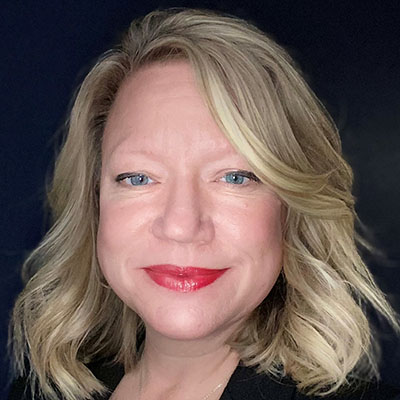 Leslie Quintanar
Regional Director of Operations at Pacifica Senior Living
Leslie never predicted working in the senior living field, but after 22 years of a variety of roles, she can't imagine a better career. She has worked in different facets from activities to regional director and everything in between. She is licensed as an executive director in two states, served on the board of the Texas Assisted Living Association, and been a frequent contributor to Senior Living Foresight over the last several years.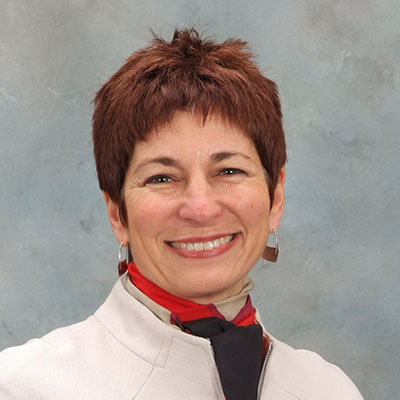 Lynne Katzmann
Founder and CEO of Juniper Communities
Lynne is the Founder and CEO of Juniper Communities, which has 22 properties in three states with more than 1600 employees. Juniper had over $90 million in revenues in 2019. Celebrating its 30th Anniversary in 2018, Juniper is ranked #14 by Crain's New York on its Top 50 ranking of women-owned companies for the New York tri-state area. Lynne has been involved in the health care industry for nearly 35 years, working in the public and private sectors in the United States and Europe. She serves as a board member of several for-profit and non-profit organizations including ElderCare Alliance of San Francisco, ArtsConnection of New York City, and the Social Venture Network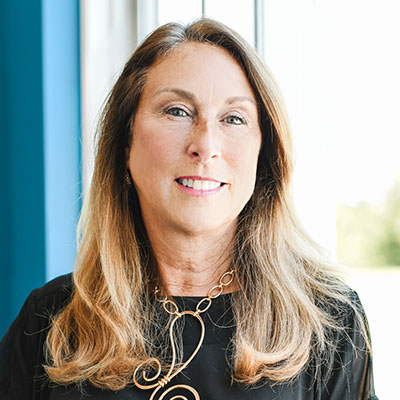 Monica McAfee
Chief Marketing and Innovation Officer at John Knox Village
Monica completed the Advanced Leadership Training program conducted by Rising Tide Coaching & Training as Chief Marketing and Innovation Officer at JKV. She also has an Entrepreneurship certification and under her leadership, John Knox Village received the International Council on Active Aging's Pinnacle and Beacon Awards for excellence in programming and wellness. Monica's goal is to create exciting partnerships with the greater community and initiatives that can be shared with prospective residents, promote the active, independent lifestyle residents enjoy, provide award-winning short and long-term rehab care, and showcase lifelong learning programs.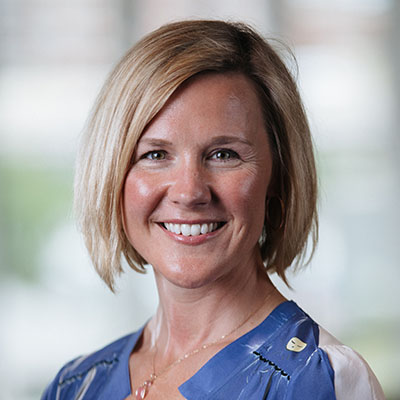 Regan Medzhibzher
VP of Marketing and Communications at Morrison Living
Regan has focused throughout her career on the food and beverage industry and today serves as Vice President of Marketing & Communications for Morrison Living, one of the premier senior living dining companies in the country. There, she manages a team of 5, embracing the company's social and commercial marketing strategies, sales support, brand management, public relations, and internal communications.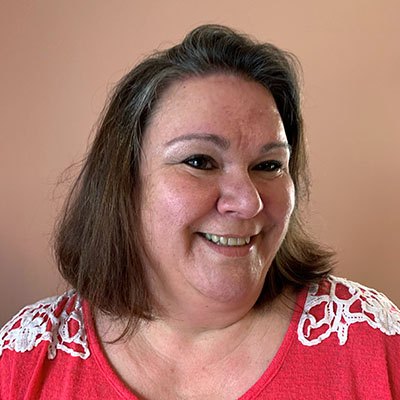 Sandi Griswold
Corporate Administrator & Facilities Director for DePaul Senior Living
Sandi Griswold first found her calling in working with senior adults as a small child who loved to spend the weekends with her grandmother. She found herself working as an Activity Director at the local hospital then continued her career in being hired as a Wellness Director for a CCRC. She was a part of an award-winning team for three consecutive years for Argentum's Best of the Best program in wellness. Sandi was persistent in perusing her goals and ultimately achieving her Certified Dementia Practitioner and Certified Alzheimer's Disease and Dementia Care Trainer along with being a licensed Assisted Living Administrator for the state of North Carolina.
nagement, public relations and internal communications.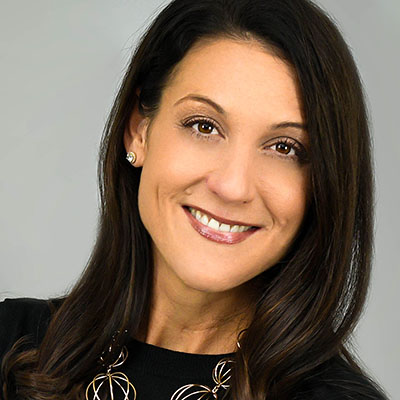 Sara Kyle
Founder and Principal of LE3 Solutions
Sara Kyle, Ph.D. is the Founder and Principal for LE3 Solutions. With many years of experience overseeing 100+ skilled nursing, assisted living, and memory care life enrichment programs, she knows the most effective programs originate from research and collaboration with residents, staff, families, and prospects. Sara is an Eden Alternative Associate, Certified Dementia Practitioner, and FallProof certified. She presents at national conferences, pens articles in notable publications, and serves on various advisory boards.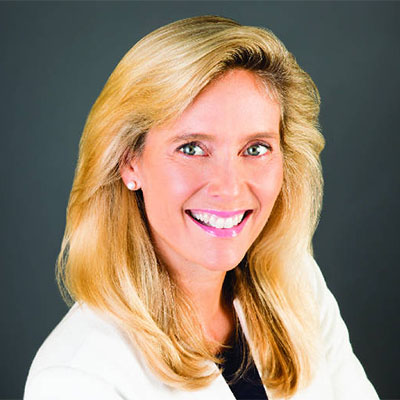 Sarah Hoit
Co-founder Connected Living
Sarah Hoit is a social entrepreneur whose career has focused on strategies that impact large issues affecting families and their communities. Connected Living provides a "high tech and high touch" way for families to connect privately, access goods and services, and enhance their quality of life. Sarah was previously the Founder and CEO of Explore, Inc., an education company that operated programs that met the academic and social needs of every student through the integration of experiential learning, homework, physical education, and community service.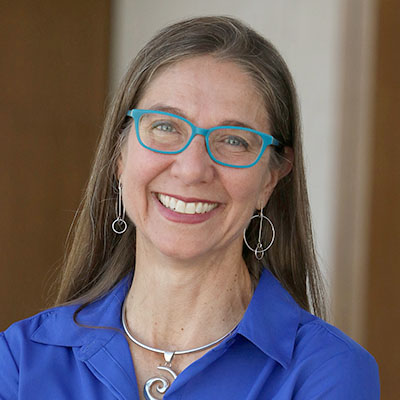 Sky Bergman
Filmmaker and Professor of Photography
Sky is an accomplished, award-winning photographer. Lives Well Lived is Sky's directorial debut. Her fine art work is included in permanent collections at the Los Angeles County Museum of Art, Brooklyn Museum, Seattle Art Museum, Santa Barbara Museum of Art, and the Bibliothèque Nationale de France. Her commercial work has appeared on book covers for Random House and Farrar, Straus & Giroux, Inc., and magazine spreads in Smithsonian, Arthur Frommer's Budget Travel, Reader's Digest, and Archaeology Odyssey. Sky currently is a Professor of Photography and Video at Cal Poly State University in San Luis Obispo, CA.
Teepa Snow
Founder of Positive Approach to Care
Teepa is a leading educator in dementia-care. With a background in clinical practice, she provides knowledge and expertise for professionals, family members, and people living with brain changes to help enhance their care and livelihood. Her work is centered around helping anyone who is connected to dementia to understand why this is happening and how to support those living with dementia in a more positive and respectful way.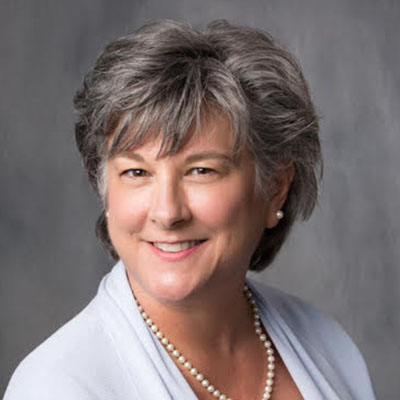 Theresa Perry
Corporate Director of Hospitality and Wellness Services
Theresa works with all 26 communities to ensure that the Acts Wellness and Hospitality Culture is supported and integrated throughout all communities. Theresa has been a member of the Acts family for 26 years, and in 2016 she was honored to receive the Vice President's Award for Excellence within Acts. Theresa has presented on numerous topics around wellness at the International Council of Active Aging Conference, Association of Aging Services, Acts Leadership Conference, LeadingAge, and Pioneer Network.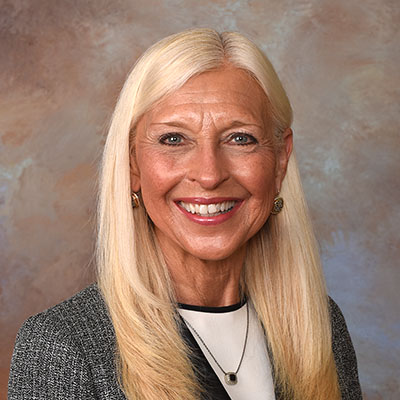 Verna Chisman
President of Allure & Wellness Management Services
Verna has years of experience at multiple premier Life Plan and 55+ communities. Verna has completed the ICAA Leadership in Wellness Management Course and is honored to be appointed as Co-Chair on ICAA's Education Committee. Verna's additional certifications include Green House Project Core Training, Best Life Train the Trainer Green House Project, Train the Brain, "Better with Age" Training Program, Heartfelt Connections Certification, Banner Health's Alzheimer Institute Compass Certification, and Certified Meeting Professional.