Does your senior living community have programs designed to improve service? How well does it actually work?
Does your senior living community have programs designed to improve service?
Most do. Problem is, these programs often become too complicated and lose sight of what's most important: the resident experience. I recently met with Stacey Merritt Hord, Vice President of Quality, for Golden Living and Aegis Therapy a Senior Housing Forum Partner. We talked about how rehabilitation therapy can make a big difference in quality improvement programs for skilled and assisted living communities
Her central message:
"Every single part of a quality improvement program needs to be about the people being served."
I was intrigued.
While Stacey seemed prepared to talk all afternoon about "operational standards" and the fine details of quality assurance, she continually returned to the idea that her foremost goal was keeping people front and center. I took notes. Here's what I learned.
The right therapy partner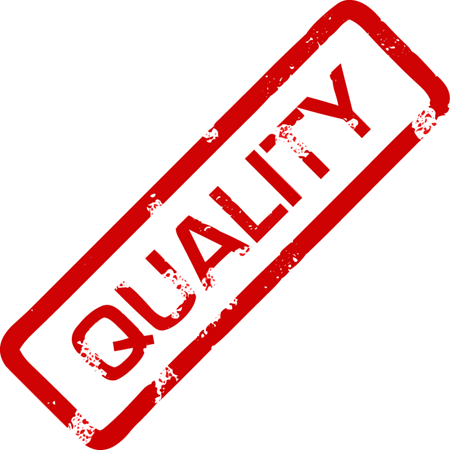 Rehabilitation is essential to better health and wellness outcomes. That's why therapy is so critical to Golden Living's/Aegis Therapy "Quality Assurance and Performance Improvement" (QAPI) program. Stacey told me that staff collaboration and prioritization were necessary to achieve those better outcomes.
"QAPI improves on QA&A (Quality Assessment and Assurance) by bringing review of clinical and non-clinical systems together. It guides the team through operational assessment, identifies potential training needs, and through trending data, it gives more meaningful reviews and insight on how to improve."
Throughout our conversation I noted that every issue—including root causes and remedies–came down to person-centric care. Whether it was about residents or staff members, Stacey's strategies always included this element at the center.
"For me, one of the most important things about QAPI is that it's about people. We make QAPI as simple as possible. The reality is, our staff working in the field need something functional that they can use. If it's too complicated and difficult to understand, they're not going to use it effectively."
Collaboration and transparency is key
As we delved deeper into the subject of care that supports better outcomes, it became clear to me that collaboration was an important ingredient. Stacey described each level of implementation. At the corporate level, each business line has performance improvement plans, and they all support each other. At the living center or facility level, the Aegis rehab program manager provides guidance and support to the interdisciplinary team, on the system they're trying to improve at the center. From a global perspective, the Administrators manage monthly meetings and monitor clinical systems such as weight, wounds, falls, and medication management. They must also observe the non-clinical systems and indicators such as customer satisfaction, labor management, expense control, environmental services, and even EBITDA.
"We're not used to thinking of financial systems as part of traditional QA&A – but it is part of QAPI, because you're simultaneously evaluating the effectiveness of both clinical and non-clinical operational systems," added Stacey.
Therapists are another integral piece to the QAPI team, because they often specialize in critical areas such as fall management, wound prevention, and weight loss. Each month, the team creates evaluations of clinical and non-clinical systems to identify strengths and opportunities for added improvement. High risk/high volume and problem-prone areas are elevated to performance improvement plan status, with a continued focus on outcome improvement for residents, progress monitoring, and performance goal maintenance.
Don't ignore the DATA
I suggested to Stacey that if you didn't have data, you wouldn't even know what problems you had. She agreed.
"It's key to providing the best quality, experience, and outcomes for residents, staff and family. You can get lost in the data, but you have to use the data to figure out how to make things better." she said. "You can't solve a problem you can't identify."
She went on to describe how she works with a facility to mine population health data.
Keeping FOCUS
Another trending topic in our discussion was keeping things focused and simple. Stacey emphasized that if things were too complicated, they would be difficult to functionally implement.
Residents really can come first
After my chat with Stacey, I kept thinking about how true it is that residents must come first. Real Resident-Centered Care means that the interests of the residents cannot be lost. Adhering to compliance standards is mandatory, but it means nothing if people's lives are not valued. Stacey convinced me that a quality system is an extremely important method for achieving the best possible outcomes, and that it must be driven by keeping residents front and center.
Aegis currently provides therapy and wellness services to nearly 1,400 senior living/post-acute communities improving the lives of seniors. They specialize in executing successful and engaging plans for communities and their residents.