An IoT healthcare leader since 2011, Dele Health Tech provides an innovative approach to fall management across the senior living continuum worldwide. Offering intelligent and privacy-based technology by our team of gerontech experts, Dele Health Tech supports caregivers and provides ongoing fall protection for residents. 
The Dele Health Tech revolutionary data-fusion platform minimizes fall risks, maintains occupancy, and supports aging with dignity. By combining advanced software and in-room sensor devices, the solution offers real-time fall detection, accurate notifications, and resident-centric predictions via multiple data streams from existing systems. Alerts with predictive intelligence allow caregivers to act quickly and be proactive. With fewer hospital visits, healthier residents, and faster caregiver response, senior living operators enjoy higher resident retention and stability. 
Discover how the Dele Health Solution is liberating residents, optimizing operations, and promoting better health outcomes in senior housing today.
Articles Related to Dele Health Tech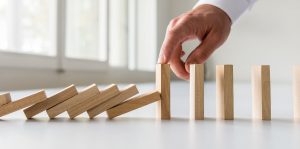 This Is Fall Prevention of the Future (and It's Already Here)
Posted in:
Technology
-
Clear away everything in sight, install lighting and place call buttons everywhere, but inevitably, a fall will happen. Unless it… ...